La Catarina Marbella's Very Own Craft Brewery
Editorial Food & Drink Lifestyle
La Catarina Marbella, crafty words from Fraser Dodge
Our Top Experiences and Tours in Marbella:
If youʻre booking your trip to Marbella last minute, we have you covered. Below are some of the top tours and experiences! La Catarina, keeping it local in your local.

Fans of the real flavour that craft beer offers, often bemoan the fact that there is such a dearth of opportunities to imbibe their beverage of choice in Spain, particularly in Marbella. There are a few craft bars springing up - more on that in another post - and some restaurants are getting in on the act. If, like me, you love the sights, sounds, ambience and smells of a craft brewery's in-house bar, then you are also in luck if in Marbella. Even if you haven't yet been to the real deal of a drinking session in view of the equipment used to make your tipple, I am sure you can conjure up a mental image. In reality, it's better than that.

La Catarina

in La Campana, Nueva Andalucia, is the classic example of an authentic brewery experience. With a stage hosting live acts most days of the week, a large bar offering a full range of their own as well as other beers and a kitchen offering bar staples like burgers and nachos, there are a number of compelling reasons to visit.

Clearly, the most compelling is the beer.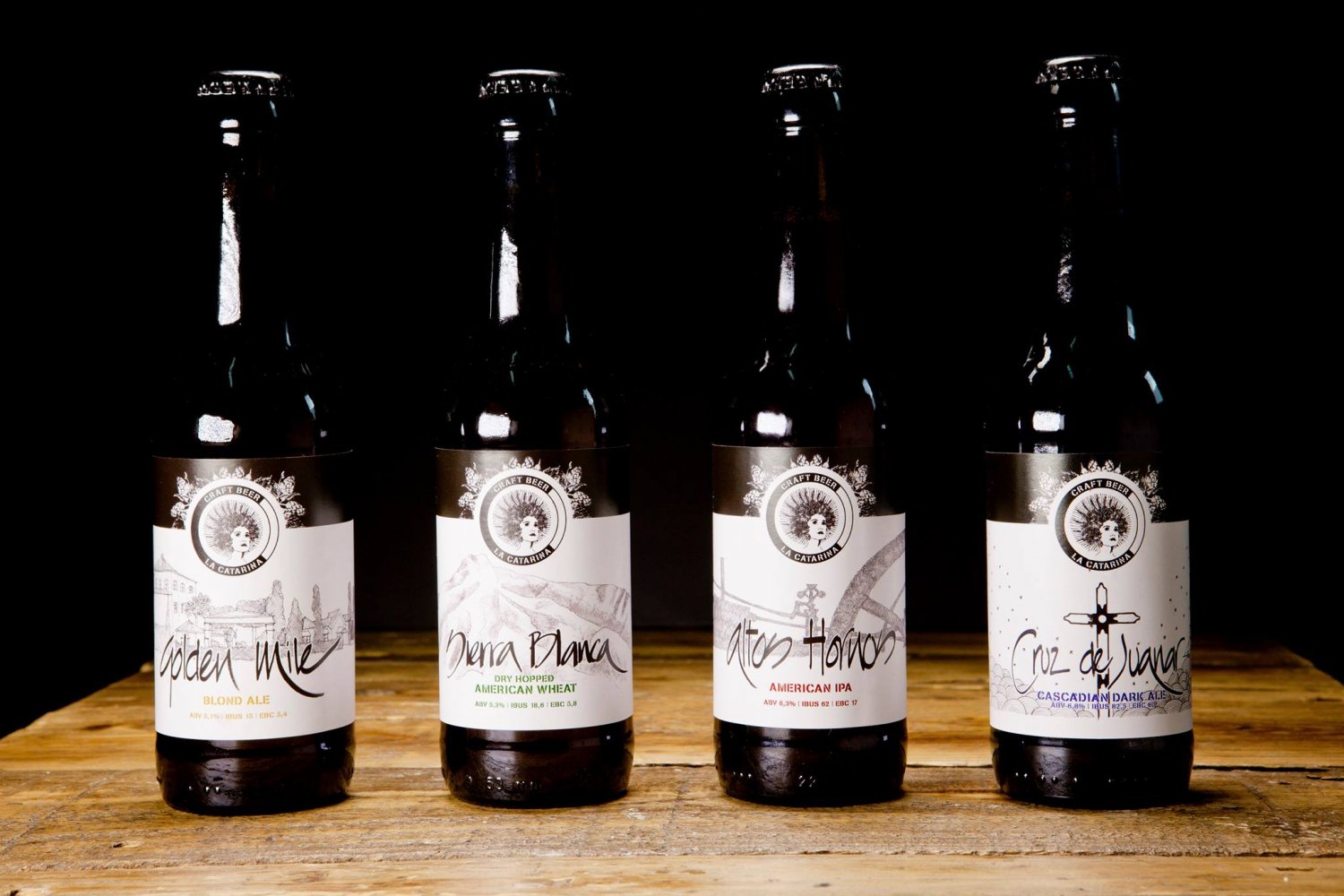 The head brewer, Alessio, is a fan of hops, which makes him all good in my book! The beers offered are all well brewed, consistent and ram packed with flavour. Even the innocuous Golden Mile, a mild, easy drinking blond ale, manages to extract a good dose of flavour to set it above other beers of the same genre.
In El Grifo, there will always be some of their beers on tap, as they are our most local brewery. Part of the entire craft ethos is sustainability and consuming locally made beers. By far the best seller of all the variations tried is the Altos Hornos IPA. There are clients who will only drink that and are hard pressed to find an alternative should the tap run dry. Luckily, this doesn't happen that often.
It is an IPA in the American mould, pouring a deep copper amber, with a tightly packed, off-white head. The nose is hop dominated and fruity, as one would expect, with the underlying toasty caramel malts hinting at the intricacies of the flavour built with a delicate dance of malt, hops, bitterness, yeast and fermentation temperatures to bring you an exceptionally well-balanced beer.
Raising the glass to take the much anticipated first sip is no disappointment. The slightly sweet malt gives the first impression, followed by a medium-full bodied mouthfeel which adds to the sensory enjoyment. Not overly carbonated, but still on the medium-high scale as the style demands, it leaves the hops to impart their bitter wisdom as the liquid slides down the back of your throat. The residual bitterness tempers the malt sweetness, achieving that balance mentioned earlier. Hints of toffee, caramel and stone fruit remain in the mouth, mingling with the hop oils to easily make a case to have a second sip.
The fact that there is a De Pedro Double IPA, whets the appetite further. As does the rest of their range. With an amber - Muelle de Hierro, Cascadian dark ale - Cruz de Juanar, and the Tarifa session IPA, as well as the newer Border Q pale ale and Days of Darkness stout, there is something for everyone.
If you haven't been already, it is a highly recommended excursion to get your boogie on and your beer down, while supporting the local craftsmen working tirelessly to bring you a decent drop.
In our next instalment, we will be exploring a little further afield and bringing you an update on what is happening with craft beer in Andalucia as a region. It is all becoming rather exciting.