Tapas & Traditions in Marbella
Arts & Culture Family Fun Food & Drink Inspiration Top 10
In Marbella Old Town you are greeted by the scenic world of traditional Spain
Our Top Experiences and Tours in Marbella:
If youʻre booking your trip to Marbella last minute, we have you covered. Below are some of the top tours and experiences!

To say the words 'Costa del Sol' can often result in the rather unfortunate reaction of a superior sneer. Famed as a somewhat pretentious playground for the rich and famous - not helped by Louis Vuitton lined streets and The Only Way is Essex cast and crew flying in by the easyJet load - has led to many people avoiding those three little loaded words.

However, away from the glitzy yachts bobbing in the Puerto Banus marina and the endless posing of perma-tanned bodies is a taste of old Spain, just as it once was. Suitably deemed Marbella's Old Town. This tight-knit network of winding cobbled streets seems a world apart from Marbella's fast-paced and flashy façade.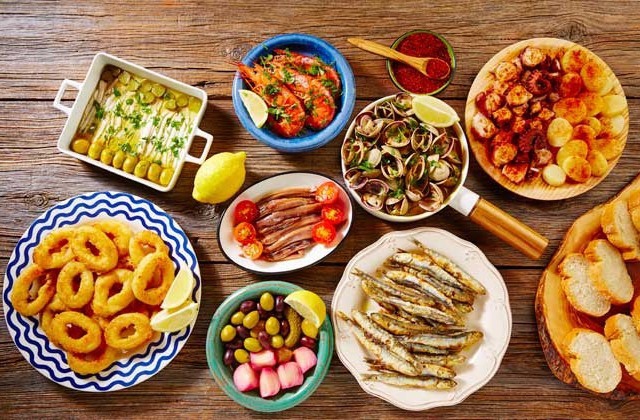 Instead of Ferraris roaring by along the marina front, in Marbella Old Town you are greeted by the scenic world of traditional Spain. Here, flamenco dresses hang in airy shop windows, colourful bougainvillea trail along white-washed walls, fountains flow sedately and chapels exude a quaint historical charm.
Right in the cultural epicentre of this Old Town lies La Plaza de los Naranjos, an open-air square shaded by picturesque orange trees. The perfect place to steal a moment under the fragrant trees, this central square is dotted with traditional cafes and lively Marbella restaurants. Capturing the local equivalent of 'Je ne sais quoi' - no séqueis unsurprisingly less catchy - this vibrant square retains the true spirit of traditional Spain. And failing all else, Churros are often served here, a strip of sugar-coated pastry designed to be dipped in molten hot chocolate that is sure to satisfy your cultural hunger-pangs.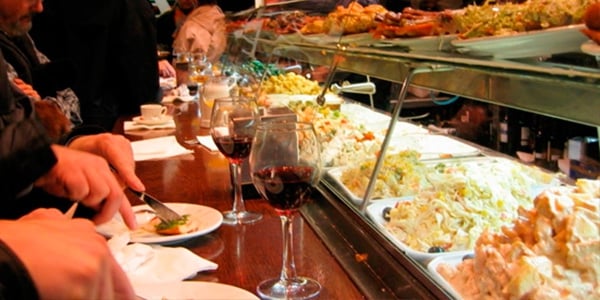 Close by lies another great place to learn the local history and soak-up the Spanish atmosphere, the resident town hall. Located proudly beneath a row of regional flags to the left of Orange Square, this monument stands as a testament to traditional Catholic monarchs. And, used to this day as an administrative centre for Marbella, this prominent building remains in the hearts of the local Spanish people.
While Gucci and Prada are nowhere to be seen, (much to many husbands' relief), boutiques, art galleries and sweet shops have found a permanent place in the Old Town, and it is here some of the best Marbella shopping can be experienced. Head to Plaza de la Victoria and to find some of our own personal favourites, selling everything from colourful clothes to tiny trinkets.
No tour of Spanish culture would be complete without a taste of traditional tapas. The Spanish version of the canapé, these small Mediterranean meat, seafood and vegetarian dishes can be served hot or cold and provide the perfect end to any cultural day.

Tapas bars are extremely popular in Spain and you will find more than one on most streets in Marbella and it's surrounding areas. In Spain, dinner is served between 9 and 11 so typically after work many Spaniards head to a tapas bar for a quick drink and something small to eat before heading home and having their main meal with family.  Tapa means lid or cover in Spanish and there are many different explanations as to how tapas dishes originated. A common story is that while sitting in a bar enjoying a drink, men would cover their drinks with a slice of bread to stop the fruit flies and over time the bread was topped with some sort of snack that people could eat; but, another story includes King Felipe 3rd who reigned during the 17th century and passed a law to curb the drunken behaviour of sailors so that when they bought a drink, the bartender had to place a snack over the top of the glass in the hope that the food would slow the effects of the alcohol.

Typical Andalucian tapas is now served hot or cold (and in plates or bowls instead of on top of your glass) and includes meats, fish, shellfish and vegetables all cooked to perfection with spices, herbs or sauces and plenty of olive oil.  If you've never tried tapas before then you're definitely missing out!
Tapas dishes that you will find in most bars would include:
Aceitunas - olives, sometimes stuffed with garlic or anchovies
Gambas pil pil - prawns cooked in chilli and garlic oil
Boquerones - anchovies cured in vinegar with garlic and oil
Ensalada Rusa - Russian salad (potato salad with tuna and mayonnaise)
Salpicón de Pulpo - salad with octopus, tomato, onion and peppers
Pescada frito -  fried fish (usually pieces of dorada, battered or coated in flour and fried)
Chorizo or salchicon - small slices of Spanish sausage
Montaditos - Small slices of baguette with different toppings of meat or fish
Albóndigas - meatballs (usually in a spicy tomato sauce)
Calamares - battered squid rings
Tortilla Espanola - Spanish omlette
Patatas Bravas - fried cubes of potatoes in a spicy tomato sauce
Jamon serrano - cured ham
Habas con jamon - broad beans with cured ham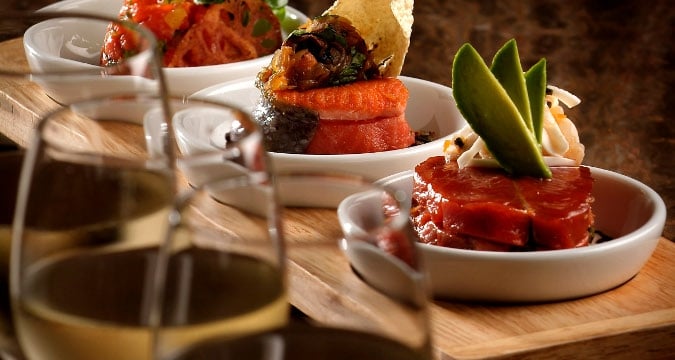 Also offered in cafes and bars dotted all around the Old Town, is an affordable 'Menú del Día', a three course meal that usually comprises of a soup or salad followed by a main course then a small typically Spanish dessert to finish.
Who needs Prada and Gucci when you have tapas and trinkets? Well, perhaps a little bit of both never hurt anyone…