Sun, sea and...Sierra Nevada!
Adventure Family Fun Retreats & Relaxation
This unique mountain range allows snow fanatics to enjoy the resort from December until April
Travelling to southern Spain doesn't have to be all sun, sea and sangria. Just two and a half hours' drive away from Marbella you will find Sierra Nevada, Europe's most southern ski resort.
This unique mountain range allows snow fanatics to enjoy the resort from December until April each year, where due to its high peaks and with the help of snow cannons, snow coverage spans for five months of the winter season.
Getting to Sierra Nevada from Marbella is very simple; simply head towards Granada until you see signs for Sierra Nevada, and the resort is half an hour from there! The road up to the main village of Pradallano winds around Veleta Mountain, so do be aware that there are a few twists and turns on your way up to the top but it's nothing crazy! Make sure you have your camera handy at the point you go around that top corner though and see the resort for the first time, you're going to want to capture that moment!

Few things you should organise before heading up to make your life easier:
Ski pass pre-bought!
Lessons pre-booked!
Equipment pre hired!
Accommodation and Restaurant reservations are obviously recommended if required also!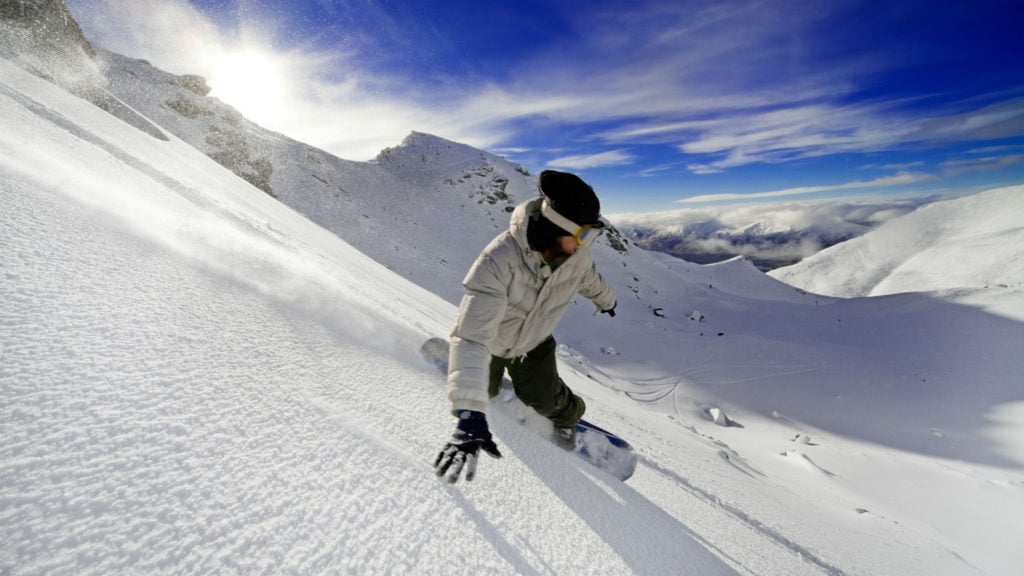 Unless you go the evening before, the first thing you're going to want to do is to get on the slopes (and most accommodation options don't allow check-in until after 3pm) so we suggest you park in the car park located underneath the main square as you enter the resort. This is the main car park of the resort and can get a little pricey at around 25€ per day in high season but it is the preferred choice, and certainly, the easiest and safest place to leave your car. You'll see most people getting changed into salopettes, putting on their boots and generally getting set for the slopes by the side of their cars so don't go worrying about changing rooms!
Once parked up head into the main square and pick up your pre-purchased passes for the slopes. You can buy them on the day but we would advise buying before to save yourself the queues. Adults full day passes are approx 50€, with children under the age of 12 around 32€. Half-day passes are available that allow you to ski between 1pm and 5pm.

You can also hire all the ski or snowboard gear you're going to need, including boots, skis and poles, and you can also purchase glasses, gloves, jackets and trousers should you need to once you are up there. We recommend doing all of this via the British ski centre which is based out of Rio Sport right in the centre of the village and a 1min walk to the main Gondala.
Now you're ready to ski! The resort has 115 runs that span over 100km of pistes; 16 Green, 40 Blue, 50 Red, and nine Black. To get to these pistes, you can take one of the many lifts which include two cable cars, 17 chairlifts, two T-bar lifts, two Magic carpets, and a Ski tow.
There are many ski schools if you're a first-timer or if you need a bit of a refresher, where you will be taught all the basics by the multi-lingual teachers. The British Ski Center are a favourite of ours and has been established in the resort for several years; you can be heading down the slopes after just a few hours. There really are all levels of skiers in Sierra Nevada from young children learning to find their feet, to skilled pros hitting tricks and speeds of up to 100km per hour but lessons are the secret to enjoying the sport in the long term!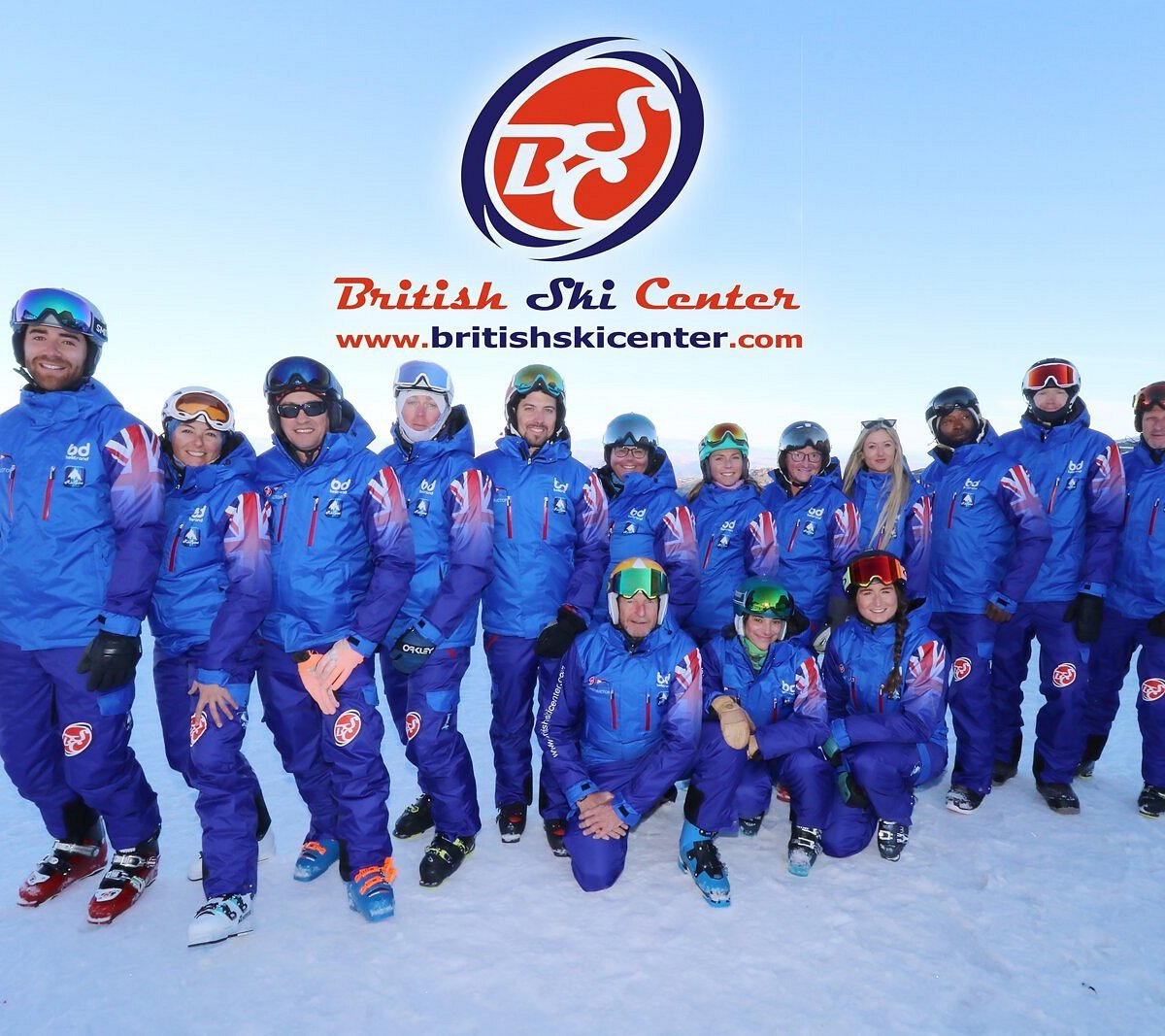 If you're in Sierra Nevada on a Saturday then you can also enjoy night skiing as a really unique experience for an extra 24€. There is also ice skating facilities, toboggans, ski bike and more, suitable for all ages. Taking the whole family to Sierra Nevada is a perfect getaway.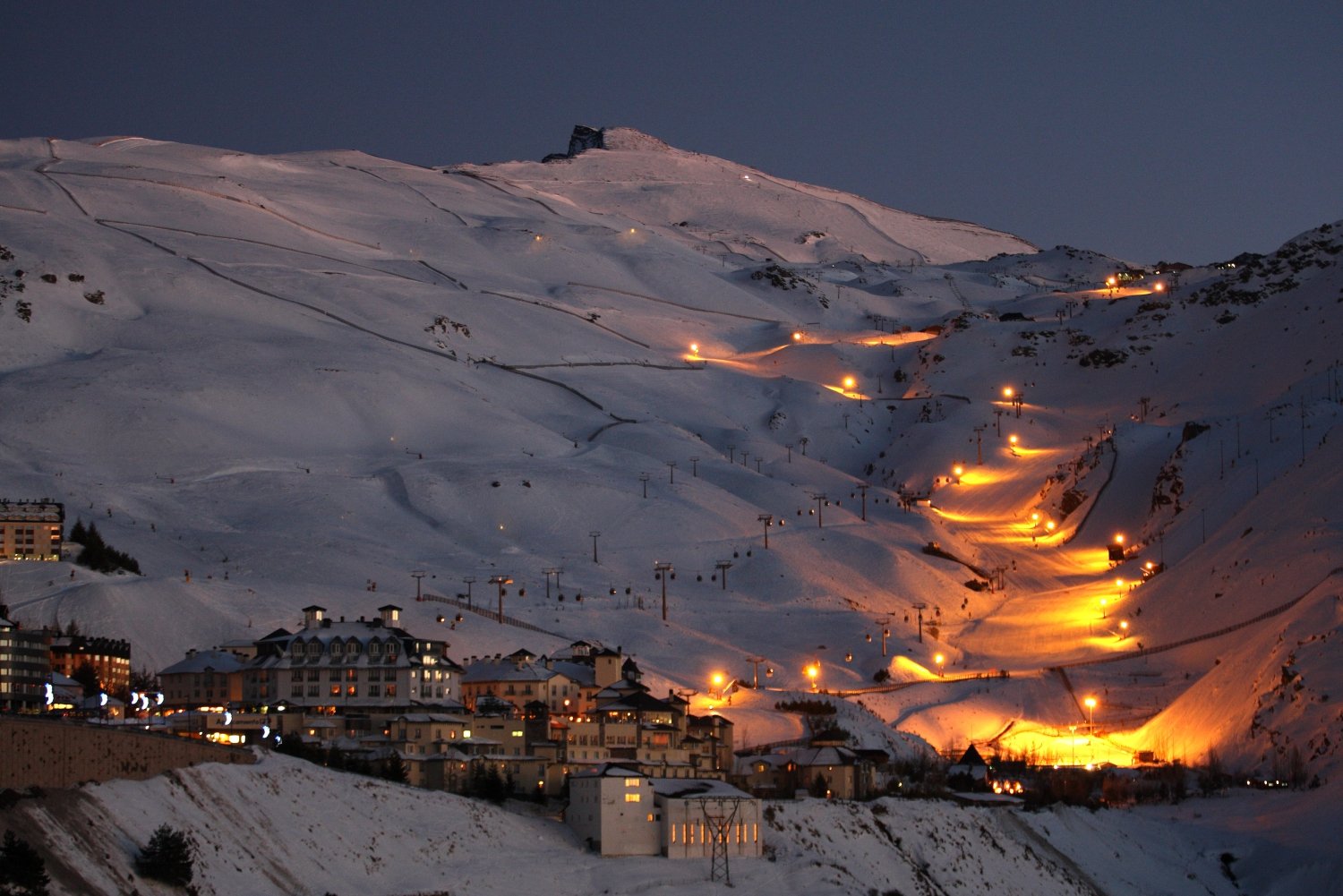 After all that adrenaline, you're going to want something to eat! In and around the main square and surrounding streets there are many great restaurants and bars offering the usual post-ski mountain comfort food and fun atmospheres. Crescendo is one of the favourites with locals and tourists, where you can ski in and out and enjoy their hearty meals and a fantastic atmosphere as it turns from cosy restaurant to lively bar as the sun goes down.

If you want something a little more refined though, or perhaps you actually have some non-skiers in your group that don't necessarily want to be with everyone in their boots and googles but still want to soak up the mountain vibes then our recommendations would be to head to either El Lodge or Chalet Casanis. El Lodge has the advantage of being able to ski straight to the doorstep and being part of The Marbella Club it does have the 5-star hotel approach but we love Chalet Casanis for its warm welcome and that touch of familiarity mixed with 6-star service that us Marbella locals enjoy!
Daytripping from Marbella to Sierra Nevada couldn't be simpler however if you want to enjoy a bit more of that apres-ski time then we would recommend at least the one night, ideally two in the resort!

Check out Reels and Videos about Sierra Nevada on @myguide.marbella