Sun, sea and...Sierra Nevada?
Adventure Family Fun Retreats & Relaxation
This unique mountain range allows snow fanatics to enjoy the resort from December until April.
Travelling to southern Spain doesn't have to be all sun, sea and sangria. Just two and a half hour drive away from Marbella you will find Sierra Nevada, Europe's most southern ski resort.
This unique mountain range allows snow fanatics to enjoy the resort from December until April each year, where due to its high peaks and with the occasional help of snow cannons, snow coverage spans for five months of the winter season.
Getting to Sierra Nevada is very simple; simply head towards Granada until you see signs for Sierra Nevada, and the resort is half an hour from there. The road up to the main village of Pradallano winds around the Veleta Mountain, so do be aware that there are a few twists and turns on your way up to the top. Make sure you have your camera handy here as when you turn around the last corner and see the resort for the first time, you're going to want to capture that moment!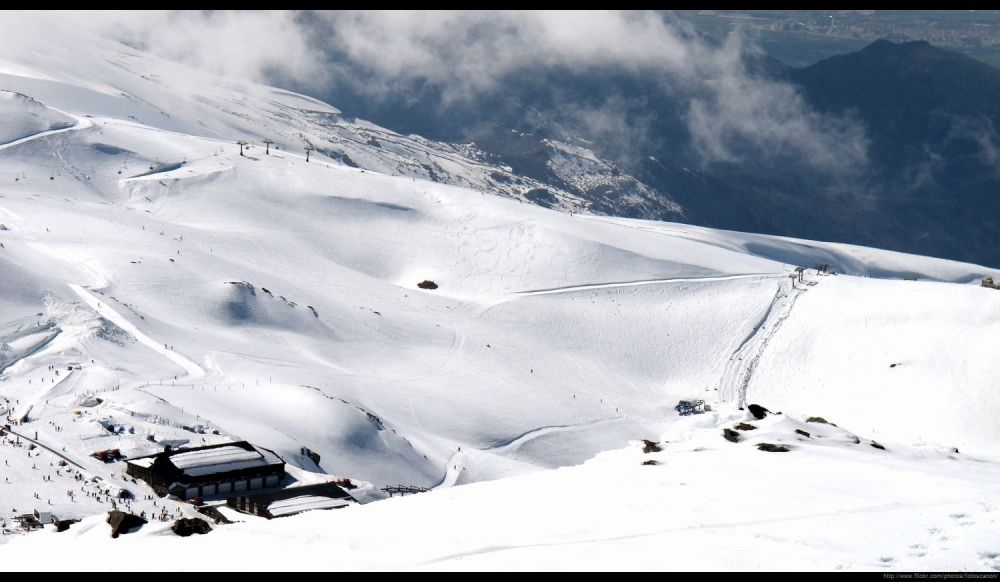 The first thing you're going to want to do is get on the slopes (and most accommodation options don't allow check-in until after 3pm) so we suggest you park in the main car park located underneath the main square as you enter the resort. This is the main car park of the resort and can get a little pricey – around €19 a day in high season – but it is the preferred choice, and certainly the easiest and safest place to leave your car.
Head into the main square now where you will need to purchase your passes for the slopes. Adults full day passes can be as expensive as €45, with children under the age of 12 can ski for up to €32. Half day passes are available that allow you to ski between 1pm and 5pm, which can total €37 each. You can also hire all the ski or snowboard gear you're going to need, including boots, skis and poles, and you can also purchase glasses, gloves, jackets and trousers should you need to.
Now you're ready to ski! The resort has 115 runs that span over 100km of pistes; 16 Green, 40 Blue, 50 Red, and nine Black. To get to these pistes, you can take one of the many lifts which include two cable cars, 17 chairlifts, two T-bar lifts, two Magic carpets, and a Ski tow.
There are many ski schools if you're a first timer or if you need a bit of a refresher, where you will be taught all the basics by the multi-lingual teachers. The British Ski Center are a favourite of the Brits; you can be heading down the slopes after just a few hours. Take care when on the slopes, always be aware of your surroundings as there really is all levels of skier; from young children learning to find their feet, to skilled pros hitting tricks and speeds of up to 100km per hour!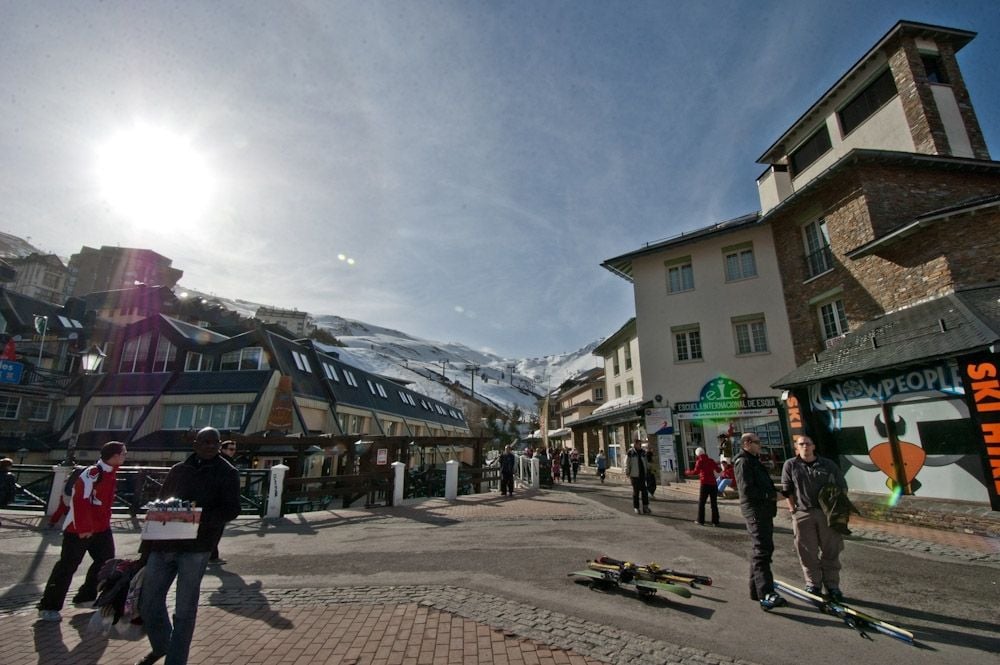 After all that adrenaline, you're going to want something to eat! Head back down to the main square and surrounding streets, where there are many great restaurants and bars offering great food and atmospheres; many have roaring fires for you to warm up in front of. Crescendo is one of the favourites with locals and tourists, where you can ski in and out and enjoy their hearty meals and a fantastic atmosphere as it turns from cosy restaurant to lively bar as the sun goes down. This après-ski is a great way to wind down with a delicious meal – from typically Spanish menu del dia to classic Italian and Mediterranean eateries – and to enjoy a few drinks with friends. The nightlife is buzzing in the area, simply ask the friendly locals in the streets and they will be happy to advise you where to go.
And staying up in Sierra Nevada couldn't be simpler. From a full board hotel to a quaint chalet or self-catered apartments, the options to make your Sierra Nevada trip unforgettable are endless. If there is a large group of you, we would recommend the self-catered route, as you can stay up to six people in one room, which works out very cost-effective.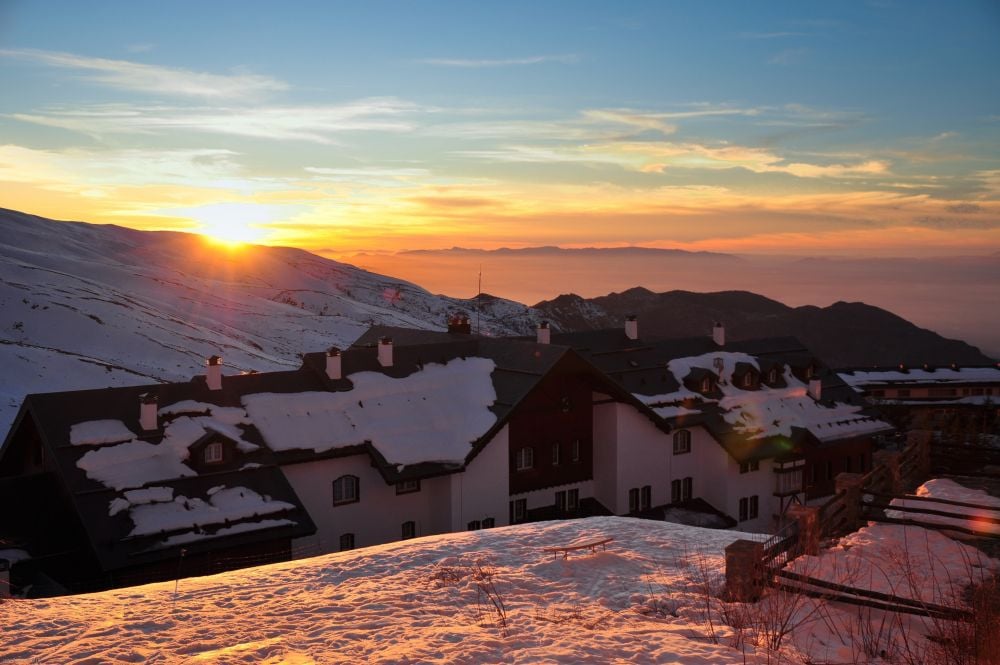 If you're in Sierra Nevada on a weekend or on select holidays, you can enjoy night skiing for €15.50. There is also ice skating facilities, toboggans, ski bike and more, suitable for all ages. Taking the whole family to Sierra Nevada is a perfect getaway, where crèches and lessons for the little ones are also available.
If you're working around a budget, don't worry as Sierra Nevada can be enjoyed in a day without the added expense of accommodation; you really can travel up early in the morning, ski all day and travel back to Marbella in the evening to enjoy the temperate beach weather.
If skiing and snowboarding really isn't your thing and you're in the area throughout the summer months, Sierra Nevada is very popular with hikers and nature enthusiasts from May until October.