Marbella, TOWIE style
Celebrities Food & Drink Mini Break Parties
Stop being 'well jel' and get in touch with us so we can book all this up for you!
Our Top Experiences and Tours in Marbella:
If youʻre booking your trip to Marbella last minute, we have you covered. Below are some of the top tours and experiences!

Admit it, most of us want to live like the cast of The Only Way Is Essex (TOWIE), especially when they bring their designer heels, gravity-defying bikinis and vajazzled ummm...parts...to Marbella. Well now you can experience exactly what it's like to party with the best of them, but don't worry, you don't have the embrace the side budgie smugglers like some of the lads did...! (If you don't know what we're talking about, you're probably better off)!

First, on the list is visiting a beach club. You simply cannot say you've experienced the true TOWIM (The Only Way Is Marbella) lifestyle without parading around the pool in your most glamorous swimsuit, and of course your towering wedges. On their most recent visit to Marbella, the cast visited Plaza Beach, an ultracool, newly renovated beach club, right in the heart of Puerto Banus. Choose from the cabana beds to soak up the sun or cool off in one of the Jacuzzis, but make sure you have a glass of champagne in your hand at all times!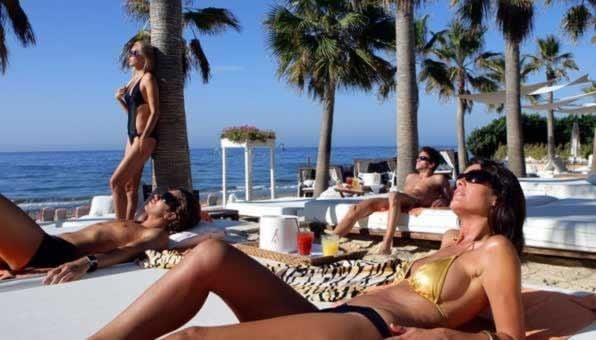 You'll be getting a bit peckish after all that dancing and mingling, so next on the agenda is food. The stars visited a few places to get their food fix; returning to one of their favourites La Sala, the ultimate social and dining experience. A table out on their terrace is a must if you can get it, great for people watching, and their expansive menu means you can dine there, again and again, choosing something completely different each time. The Chateaubriand for Two is one of the most extravagant dishes – very TOWIM – served on a platform so you can really turn heads. The vibe at La Sala changes from around midnight, where the music is ramped up and the drinks are free-flowing.
To continue on the party, the TOWIE cast never misses a night partying at Aqwa Mist, located directly underneath La Sala so it's the perfect place to head after your dinner has gone down. It has the ultimate in VIP touches, including a waterfall feature entrance, revolving disco ball DJ booth, state-of-the-art sound system and even a private Super VIP room equipped with its own rock pool Jacuzzi! Very Essex dahling! You may even catch a glimpse of other celebrities whilst you are there, as they often hold concerts throughout the summer months, so you really will be brushing your shoulders with the elite.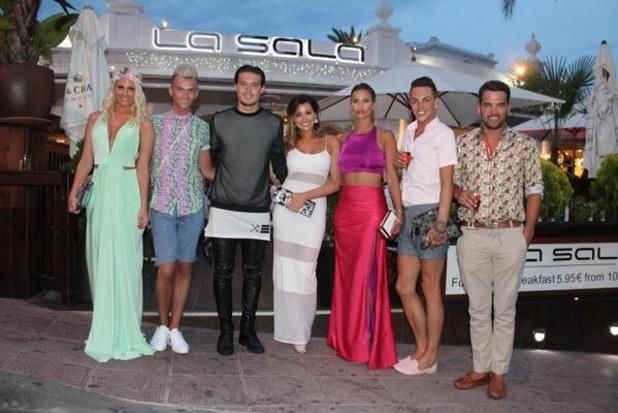 El Gran Gatsby is another favourite eatery of the cast, with stunning panoramic views over Puerto Banus from their back terrace, where you can gaze at the million pound super-yachts as you devour their fine cuisine. There's a selection of light bites if you only want a small snack, or you can choose from oak charcoal grilled meats or the freshest fish dishes.
After filling your bellies, head straight upstairs to Pangea, with its luxury open-air terrace and a party vibe lasting long into the night. Buy drinks at the bar or prebook bottles to ensure you've never got an empty glass. Its cool plush décor, white leather seats and uninterrupted views of Puerto Banus really makes you feel like a star!
Whilst you're in Puerto Banus, the way to really live like a star is to hire a luxury yacht for the afternoon. Imagine the heads turning as you sail out on the Meditteranean Seas on your own private charter with a group of your mates, sipping champagne and indulging on delicious canapes...
Tibu Banus is another locale that the cast of TOWIE ensures is on their list of venues to visit. Located on the main Antonio Banderas Square, you'll never miss it, as there's usually a queue of people wanting to get in from midnight. Recently renovated to the highest standards, Tibu offers many areas to enjoy; our favourite is the cool open-air terrace area, great for cooling down on those hot summer nights. This is the ultimate in glamour and sophistication and is another one where prebooking bottles is a great idea.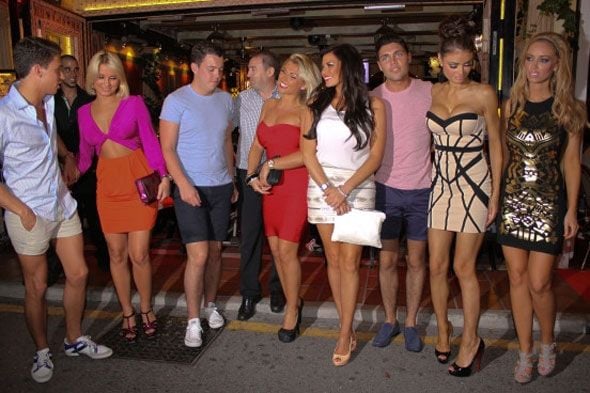 So there you have it, the ultimate guide to living life like the elite. We would recommend going to La Sala and Aqwa Mist on the Thursday night, then on the Friday heading to El Gran Gatsby for some fantastic grub and then onto Sintillate at Pangea upstairs. Saturday would be good to hire a luxury yacht for the afternoon and then head another Sintillate event at Tibu in the evening, and then on the Sunday, relax, or party even harder, at a beach club. 
And now what are you waiting for? Stop being 'well jel' and get in touch with us so we can book all this up for you!