Marbella Stag Do Itinerary
Adventure Mini Break Parties
We take away the stresses of organising one of the most important events in a man's life!
Let's face it lads, organising a large group of people is a hard thing to do. Especially when it's for a stag party. Having to make sure everyone's needs are met, whilst trying to keep budgets sensible. Throw into the mix having to deal with foreign businesses liaising prices in different currencies for restaurants and activities in a country you may have never been to before...what a nightmare!
Well, aren't you lovely people lucky! Us local experts here at My Guide Marbella can take away the stresses and strains of organising one of the most important celebrations in a man's life with our below example itinerary. It's always good to do some planning beforehand otherwise you can waste valuable hours of your holiday trying to work out what to do. Depending on whether you decide to take a Private Villa or stay in a hotel you may choose slightly different activities in the day; opting for a chill-out day around the Villa pool with a Private Chef cooking lunch may be preferable to going out to a beach club for example. We've added in a few prices to help with budgets too, but everything can be tailored to your group.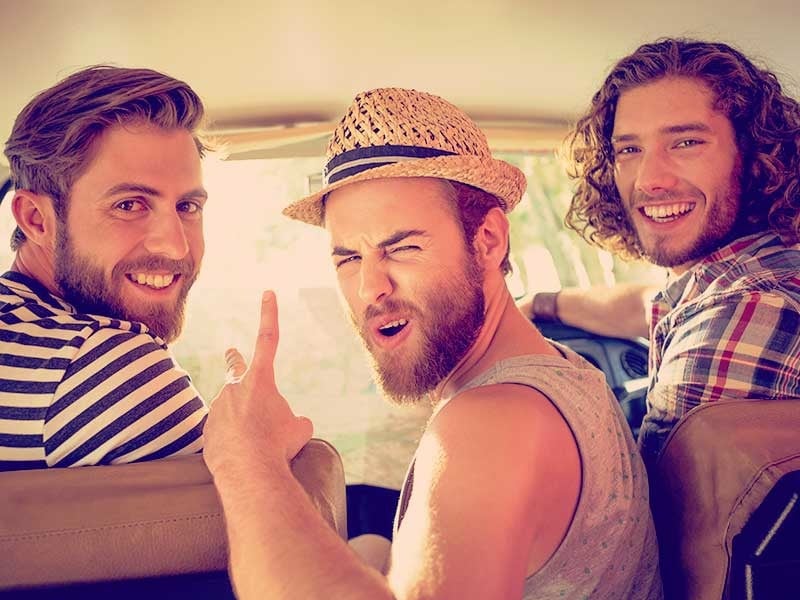 We have focused this article on having your Stag Party in and around the Puerto Banus area of Marbella. This is where the larger nightclubs and more party-orientated bars are so it makes sense to keep things in this area to avoid too much travelling or being too much distance from where the party is at! You'll still need to organise an airport transfer but if you stay centrally then you should be able to walk to most venues. The Puerto Banus marina is lined with designer shops, and bars (there is a frontline and also a 2nd line where you will find the pricing is more reasonable) and then you will find several large nightclubs such as Pangea, Mirage, News Cafe and Tibu within walking distance. Naturally, if you are looking for a more low-key affair then we can also make suggestions so just get in touch if you want to look at alternatives.

Our Stag Party in Marbella weekend would look a little like this!
Friday
Airport transfer via shuttle or limousine
Accommodation in a Private Villa or a 3 star in a central location
Drinks on the front line of Puerto Banus marina at Babilonia
Dinner in one of the restaurants in the marina and start the weekend with a touch of class
Get the party started in the famous Sky Lounge Pangea or News Cafe in Puerto Banus
Saturday
Get up and get out on a Buggy Safari tour or maybe Charter a Yacht with some beers
Party on through the afternoon in one of Marbella's famous Beach Clubs like Playa Padre or Pool parties at Ocean Club if you want to splash the cash
Get a few pre-dinner topless Cheeky waitresses to entertain the lads
Grab a pre-clubbing dinner to keep you going at somewhere like Jacks where the steaks are really good value and the views are awesome
Hit the clubs again, this time going for Tibu - the biggest Puerto Banus nightclub
Sunday
Go to one of the massive Beach Club Sunday parties - you can grab lunch while you are there to soak up the alcohol
Eat dinner at our favourite pre-party venue La Sala or go for some comfort food at Brodernas where the burgers and cocktails are legendary
Finish the weekend and probably your livers at Mirage with another night of hard core clubbing until the early hours!
Monday
Breakfast/Brunch at Ground or Sinatra's which is always open first thing in the morning
Shuttle back to the airport with a very big bottle of water...or another beer if you're brave!

This is just an example of some of the things the Costa del Sol has to offer, and with sensible prices to match, you can't go wrong! Bespoke itineraries can of course be created on an individual basis, where we can ensure all desires are met and your trip goes off without a hitch. Simply get in touch today with our concierge team at marbella@mylocalconcierge.com.

Best Beach & Pool Clubs for Stag Parties
Luxury (think big beds, waiter service, gourmet food but a high price tag) : Ocean Club, Sala by the Sea, Nao Pool Club, Playa Padre
Mid-range (better on a budget) : Siroko Beach, Paloma Blanca Hotel
Chill in style (classy and stylish but not a big party venue) : Mistral Beach
Best restaurants for Stag Parties
Fine dining (no fancy dress) : Mosh, Breathe, Supperclub
Mid range : A1 Aretusa, La Sala, Jacks, Brodernas
On a budget : Pizzeria Picasso
Best activities for Stag Parties
Yacht Charter or Catamaran Cruise
Cheeky waitresses at your accommodation
Lapdance Lounge
Cocktail Classes
Golf
FootGolf
5 a side football
Paintball
Tree Top Adventure Park
Buggy Safari or Canyoning
Brain Quest
Get your stag party organised and booked today just get in touch with our concierge team at
marbella@mylocalconcierge.com
.