Get Married in Marbella
Seasonal Celebrations
Making your dream wedding come true can be stressful. My Destination is here to help.
Imagine the setting: the sky is blue and the sun is shining, numerous friends and family are sitting patiently either side of a flower adorned aisle while the champagne sits on ice in anticipation of the celebration to come. You make your vows to each other in a beautiful ceremony overlooking the tranquil Mediterranean Sea - it's a simply unforgettable day.
If you are thinking about getting married in Marbella, this is what awaits you; be it a beach, a finca, a restaurant, a villa or a hotel you choose as the venue, Marbella weddings are like no other.  
Making your dream wedding come true can be a little stressful, especially if you have to do much of the planning from another country. My Guide is here to help, and we hope this article can offer you advice and the knowledge to make it as stress free as possible.
For starters, you need to decide if you want a simple symbolic ceremony or a legal ceremony.  A symbolic ceremony means that you must be married in your country of residence or Gibraltar and then you can choose a celebrant, religious or not, who will bless the marriage at the venue of your choice. A legal ceremony comes with a few more challenges; if you or your partner is Catholic, you can be married in a Catholic church. If you are non-Catholic, you can have a civil ceremony but you do have to get quite a few documents in place so it takes some planning. And gay couples can be married in Marbella under the same process as the civil ceremony.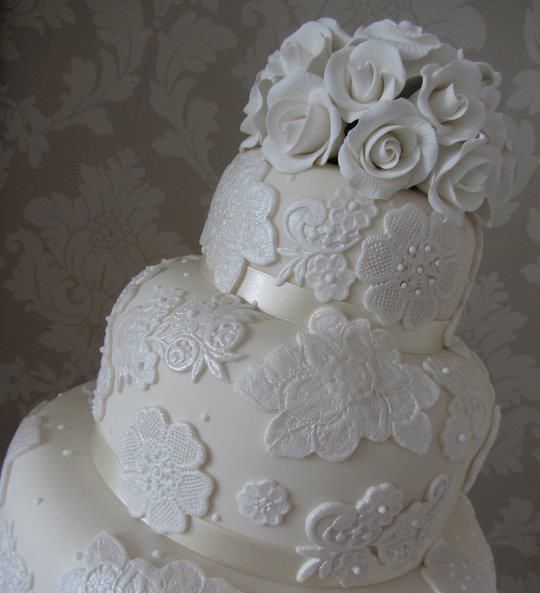 With this decision made you can start planning your dream day.  Laura Charles from Reviva Weddings can help with all your wedding needs, and while many think that a wedding planner will be expensive, in the long run this is just not the case. Laura pays attention to every detail, she will be able to get you the best deals as a result of her longstanding relationships in the industry and can ensure that your big day is exactly as you want it and most importantly, stress-free!
Next to organise is the
venue
.  Marbella has a generous selection, each with something different to offer.
The beach clubs
will give you that sea-side setting and can be relaxed or sophisticated; certain
restaurants
are perfect for smaller groups and can be transformed into a fairytale wedding just for you; there are a plethora of private villas that can be booked for weddings and are ideal if you want all of the wedding party to stay together and spend more than one day celebrating; and lastly Marbella hotels can provide the whole package for you and your guests.  We've attended weddings at
Tikitano
,
The Beach House
,
Nikki Beach
,
Sala Beach
, 
Villa Padierna
,
Villa Tiberio
, and
The Marbella Club
all of which are top wedding locations. Just have a look at some of their virtual tours and I am sure you can imagine the setting!
Aside from the venue, there are many other aspects that make your wedding spectacular, and as we all know the difference is in the detail; 
photographers
to capture those special moments,
hairdressers
and
make up artists
,
cake makers
,
florists
and possibly the most important to any bride… the
wedding dress shops
.  We have our recommendations featured on My Guide Marbella, all of whom have years of experience and perfecting standards.
So, if you are thinking of planning your dream wedding take some time to consider Marbella as the perfect destination and if you are looking to hire a wedding planner then please drop our team an email at marbella@mydestination.com and they will put you in touch with the right person.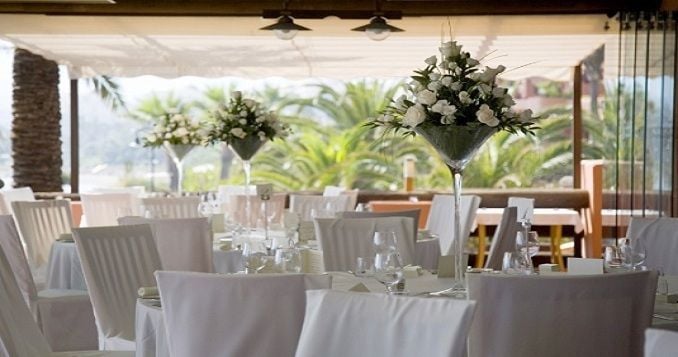 What you need to know to get hitched in Marbella without a hitch:
If you're planning a Catholic Ceremony
All of your paperwork is prepared by your parish priest and sent to the Bishop of Malaga who will translate it and give permission to the church where you want to be married. Once the wedding has taken place, remember to take the marriage papers to the local Spanish Civil Registry so that the marriage can be made legal. (If only one of the wedding couple is Catholic, your parish priest must give a special dispensation).
If you're planning a Civil Ceremony
Collect the following documents for a civil ceremony in Marbella and you should have no problems:
- NIE – this comes from your local police station – you need your passport and a photocopy and after queuing for a few hours, you will be required to fill out a form. The officers will give you a payment slip which you take to the nearest bank, pay, and return to the police station for your green piece of paper with an NIE number on it.
- Birth certificates
- Passport
- Empadronamiento (certificate from the town hall) – you must register in your local town hall with your NIE, passport and an address where you will be registered – if you do not live here you will need to find out if you can be registered at a friend's house.
- Certificate of no impediment – UK residents can obtain this from their local registrar office but for those who are registered in Spain, you must collect one from the British Consulate in Malaga. This process takes 21 days and costs £80 (if you have been married before and are divorced or widowed, you need also your divorce decree or marriage and death certificates).
Once you have these documents (which must be translated into Spanish if they originate from a different country) you must present them to the civil registry and apply for a marriage licence at the same time. While you are at the registry, they will ask you to sign a 'fe de vida' form and to name your witnesses who must then present themselves with ID to say that they know you are who you say you are. To save time, ask your witnesses to come with you on the day you give in the documents.
Once this is all completed, it takes between two and six months to get the licence which is then valid for one year, however most halls only permit ceremonies within the town hall itself so if you want a romantic ceremony on the beach, check at the town hall before doing all the legwork as you may be disappointed afterwards.
If you're planning a Civil ceremony in Gibraltar
To be married in Gibraltar is much easier than Spain as all you need is your birth certificate, your passport and the certificate of no impediment, which you must then present to the registry office more than 24 hours before you want to be married and fill in the documents that they give to you. You must also have two witnesses. You can be married in many different venues in Gibraltar such as the registry office, the botanical gardens, or the many hotels that offer their services.
It can sometimes be a long process before you reach the big day, but it's all worth it when you pull off the wedding of your dreams!