Celebrate San Juan in Marbella
Arts & Culture Family Fun Parties Seasonal Celebrations
There is something about San Juan that brings people together. It really is amazing to see.
June is a huge month for Spain, and especially the Costa del Sol. Not only does Marbella host it's famed Feria to honour the city's patron saint San Barnabe, but at the end of the month, an event called San Juan is held to celebrate the shortest night and longest day of the year.
La Noche de San Juan marks the beginning of the summer solstice and is held each year on the evening of June 23 and runs into the early hours of June 24. The fiesta is shrouded in pagan rituals; fire and water are the main protagonists in the tradition.
Fire
Huge bonfires and papier mâché figures are built on the beach, and it is said that if you jump over them three times, your problems are burnt away and your spirit is cleansed and purified.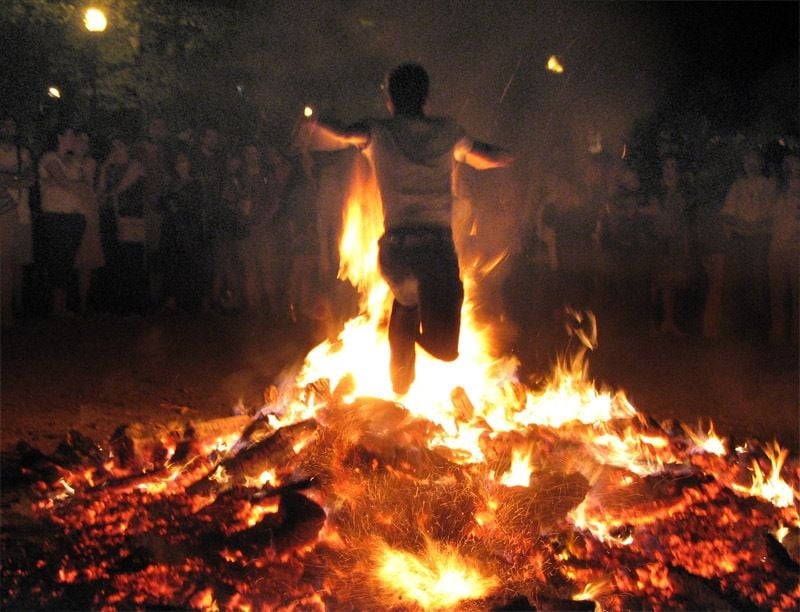 Water
According to tradition, the water element of the fiesta is to recuperate and rejuvenate. People jump into the sea after midnight to wash away evil spirits. It is also said that the water is at its purest on the eve of San Juan, so it is rumored to heal skin ailments and grant you happiness for the next 12 months.
It's not just bonfires and running into the sea though. La Noche de San Juan is celebrated slightly differently in each region of Spain and in typical style, Marbella certainly knows how to do it justice!
Extravagant events take place at locations dotted along the coastline, for example Nikki Beach bring style and glamour to the occasion, accessorizing the event with mystery and magic, celebrating the idea of love, life and letting go. 
Beach clubs really are one of the best places to celebrate. Sonora Beach in Estepona is famed for its celebration of San Juan, their chilled out vibe reflecting the night perfectly. Also South Beach, The Beach House and Siroko in the El Rosario and Elviria area host vibrant celebrations to commemorate the event.
If you want something more low key then head to any chiriguito on the shoreline and there will be rejoicing in the fiesta one way or another, traditionally with the grilling of sardines over an open flame.

Simply sitting on the beach looking out over the Mediterranean Sea with a picnic and your closest friends is our preferred choice to enjoy the evening, wherever you are. There is something about San Juan that brings people together. It really is amazing to see hundreds of fires burning on the beach at the dead of night, and people running into the sea, all to bring luck to the year ahead. One tip though, take a sweater and towel with you, so you have something to dry off and wrap up in.
Happy San Juan!
Check out our events calendar here for the lowdown on where to go.