Bring on the Party Season
Mini Break
What better way to spend your holiday than at one of the trendy, world famous beach clubs?
Our Top Experiences and Tours in Marbella:
If youʻre booking your trip to Marbella last minute, we have you covered. Below are some of the top tours and experiences!

As we near the start of the summer season the bars, beach clubs and nightclubs that had been closed during the winter open their doors again, in anticipation of the coming months and prepare for a summer of fun and frivolity. Most people come to Marbella to spend time at the beach and what better way to spend your holiday than at one of the trendy, famous and party popping beach clubs that are located along the coast!  There's always alternatives if you want something more relaxed and refined but if you are looking to party then Marbella leads the way in Europe.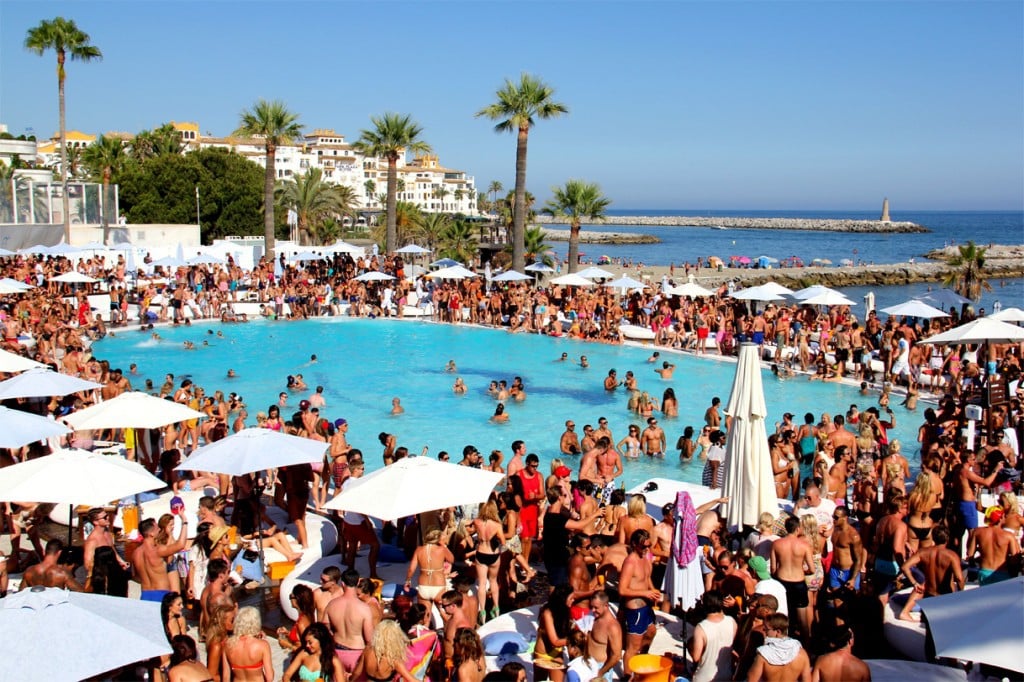 Ocean Club, Marbella

The most well-known beach clubs renowned for their party vibes, Sala by the Sea, Nikki Beach, Plaza Beach, Puro Beach, Nao Pool Club and Ocean Club all open towards the end of April and some have extravagant opening parties at the beginning of the season. Ocean Club´s White and silver themed grand opening party takes place first and includes a host of magical celebrations, International artists and fireworks that leave you ooohing and aahhing for what feels like hours!  Nikki Beach usually are next to follow with their Grand Opening White Party, which includes DJ's, dancers, drinks and some serious entertainment. Sala by the Sea's White and Gold Opening comes a little later in the season in June and its white and gold theme, dancers in cages and pumping music makes it a fantastic evening.  These events always require tickets purcahsed in advanced and there are usually entrance ticket options as well as table scenarios with minimum spends attached.
Once these beach clubs are open, the season really gets going with parties and special DJ nights every weekend and throughout the week. We keep our events calendar up to date so just check in there for more info before you visit.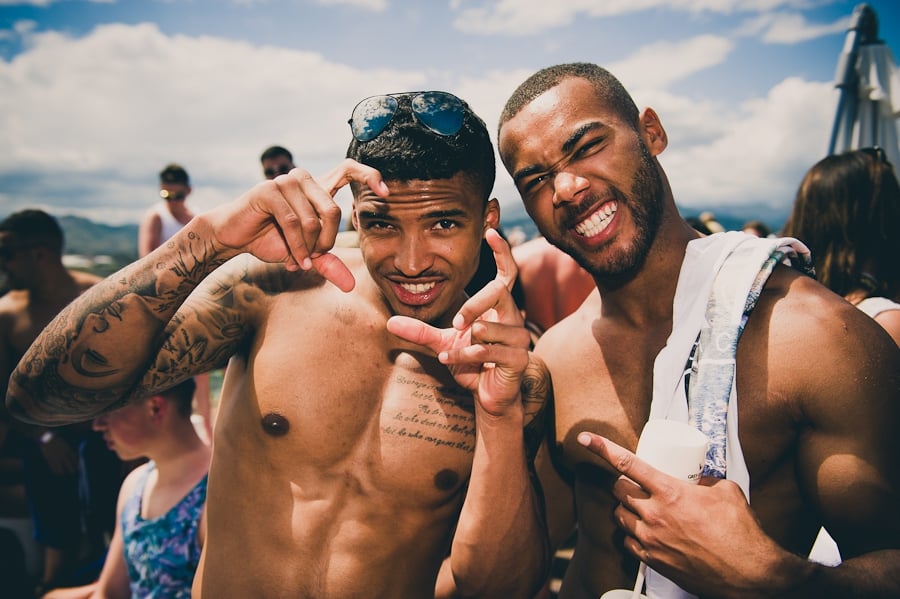 Plaza Beach, Puerto Banús

Puerto Banus is probably the heart of Marbella's summer scene and is a favourite of those who love to party - with bars along the front and its second line, including the famous Linekers, Bijoux and Funky Buddha offering great deals, especially for stag and hen do's. Puerto Banus also has some great clubs including the sophisticated TIBU that features International DJ's playing R&B, Classic Soul and Funky House, keeping you dancing until the early hours and Pangea, whose rooftop terrace allows you great views whilst partying the night away.  Just a short walk out of the port itself will also lead you towards Aqwamist which is known for attracting some big name artists such as Craig David as well as being open to the very early hours!
Club promoter, Sintillate, hosts many events over the summer in Marbella, taking over the most exclusive venues for their legendary parties. Head to Pangea every Thursday, Friday, Saturday or Sunday night throughout the summer to listen to their DJs including Assad Namazi, Pete Bartella, Dan Healy, Rich Stone and other well known International names or Tibu, Nikki or Ocean on other days/nights throughout summer.

Also make sure you check out the Champagne Spray parties at Ocean Club that are hosted on certain Sundays during May, June, July and August for some loud music, free flowing drinks and a great buzzing atmosphere.  Sintillate also hold fabulous pool parties and sunset parties at Nikki Beach  on set days of the week where you can dine on a three course gourmet dinner before heading to the club to dance the night away to tunes from International DJ's.

Plaza Beach are perhaps best known for their foam parties with events such as Kisstory taking a prominent place in the party calendar and Sisu Boutique Hotel shouldn't go without a mention for their somewhat wild pool parties!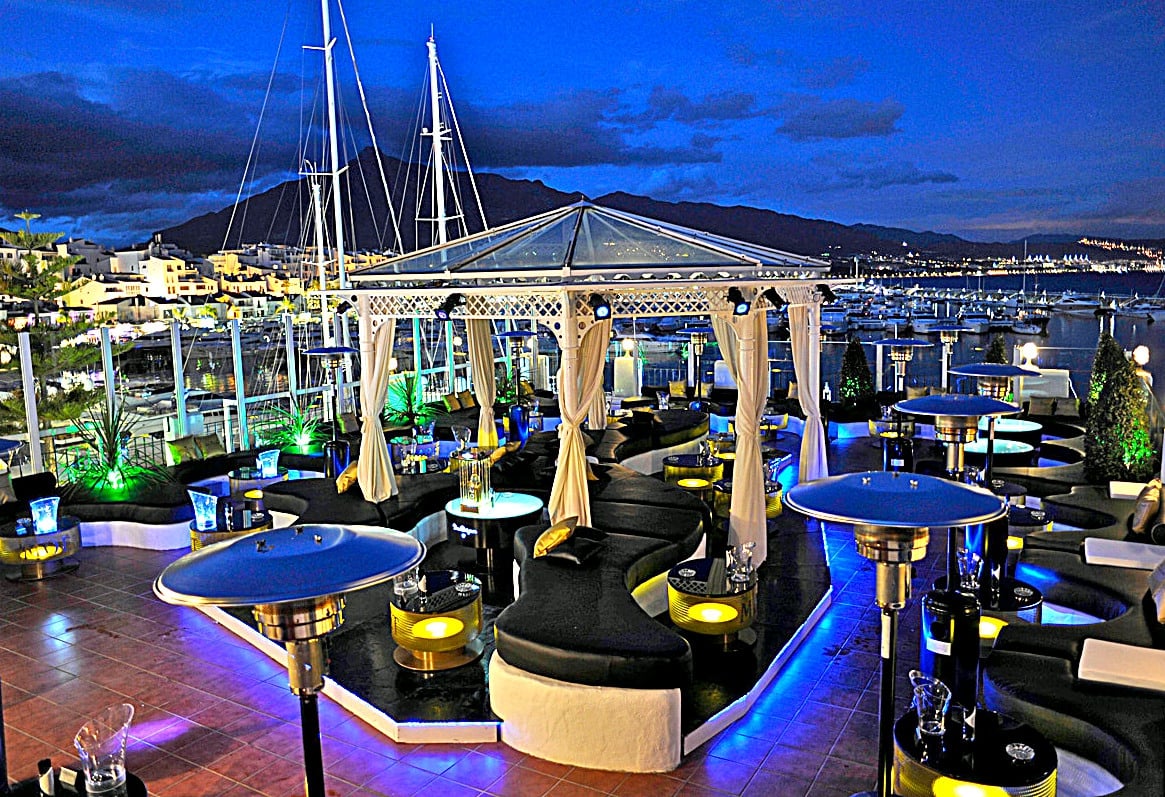 Pangea, Puerto Banús
Of course, you mustn't forget the smaller but equally fabulous beach clubs including Siroko Beach, Salduna, Bonos Beach, Karma Beach, South Beach and
Sonora
all of whom have live music, sumptuous cuisine served daily and a great summer vibe.  These places are located just out of town but don't worry as we can easily help you to arrange local transfers  
Marbella is known as the playground of the rich and famous and by entering these exclusive beach club party venues you're bound to rub shoulders with celebrity clientele.  The summer season isn't the time to be too spontaneous though as none of these beach clubs are enormous, Marbella isn't a huge city, so they do get fully booked so be sure to
make your reservations in advance
!
If you need any help planning your holiday to Marbella or getting personal recommendations from our local experts then feel free to send us an email today
marbella@mydestination.com