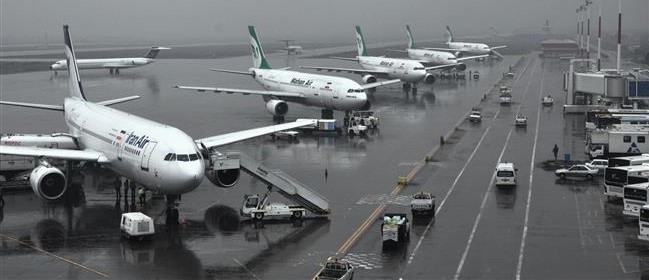 Malaga Airport Information
The International Airport on the Costa Del Sol and just 40 minutes from Marbella
Malaga Airport (Pablo Ruiz Picasso Airport) is located about 8km west of the city of Malaga. It is the main international airport of the Costa del Sol, serving 10 million passengers per year. The new third terminal is now also complete with great new shops, bars and restaurants making both departures and arrivals much more pleasant than in former years! Malaga has flights arriving each day from all around Europe and further afield too into Africa and the Middle East, it really is a very accessible gateway into Europe.
The best way to get from either airport to Marbella is to organise a private transfer. Click here to book with our recommended transfer company.
For live flight arrivals information from Malaga Airport (AGP) click here
For live flight departures information from Malaga Airport (AGP) click here

Malaga Airport (AGP)
Flight Arrivals
+34 952 048 844
Airport Information
+34 952 048 484
Airport Website
Flight Departures
+34 952 048 848
Airport Fax
+34 952 048 777
Airport Email

Arriving at Malaga Airport
Getting through passport control and collecting your luggage is relatively fast at Malaga airport, generally the longest it takes is 45 minutes in high season and with air conditioning all the way it's not uncomfortable, even in August! There's not much chance to get lost either as the signage is really clear through to the arrivals lounge where you can then go onto find your chosen transport to your destination.
Transport to your destination
There are several options at your disposal.
Departing from Malaga Airport

When entering the departure terminal you will instantly notice an array of huge screens to advise you which check-in desks to go to. Once you have checked in and cleared security then the fun begins. Malaga Airport has a wide selection of gift and duty free shops, as well as several restaurants and snack bars, a pharmacy and a newsagent.

For those of you looking to relax in a more tranquil environment then why not check out the Priority Pass VIP airport lounge. This lounge is for the exclusive use of either business class passengers or Priority Pass Members. This private area has free drinks and snacks, extremely comfortable chairs, televisions, newspapers….everything you need to relax before you travel. This is really good if you have a delay.
If you are leaving your car at Malaga airport while you travel to another destination then parking it with a secure parking service will give you peace of mind while you are away.
Visit our dedicated guide to malaga !