Pool parties in Marbella
Celebrities Food & Drink Inspiration Mini Break Opening Party Parties
If there is one thing we know how to do really well in Marbella it's throwing a pool party!
We love a good pool party in Marbella and throughout the summer season you will be sure to find a few options to choose from.  Top Dj's will be on the decks, girls will be dressed in the latest swimwear, guys will likely be sporting the ultimate designer shades and the drinks will most certainly be flowing!  You are also likely to see a few celebs chilling out at one of these parties too so get that selfie stick at the ready!  We will always list the dates in our events calendar too so if you're reading this during the summer season also take a look at the what's on guide as it will give you the dates for the key parties too.

The My Guide Marbella team love nothing more than a sizzling hot pool party so for those of you who need to know where to go we have put this article together to inform you about the best venues to enjoy a day of sun, great tunes and some serious people watching!  All of the beach clubs / pool clubs that host pool parties are not budget friendly type of venues so expect to dig deep if you are planning on having a few drinks as the prices are similar to the nightclubs in town with bottles of champagne or spirits starting at circa 100€.

All the pool parties in Marbella will need you to BOOK in advance so by clicking on the links you can go directly to the venue pages and make your booking with the venues in advance to avoid missing out!

In no particular order our favourite pool party venues include:
The largest Pool Club in Marbella and famous for their pool parties as well as their Champagne Parties hosted on select Sunday's through the summer season. Lie on one of their super size beds with your friends by the pool itself or on one of the VIP decks, order in some of their superb sushi and wash it down with a bottle of champagne! In our opinion this is an absolute must for anyone visiting Marbella.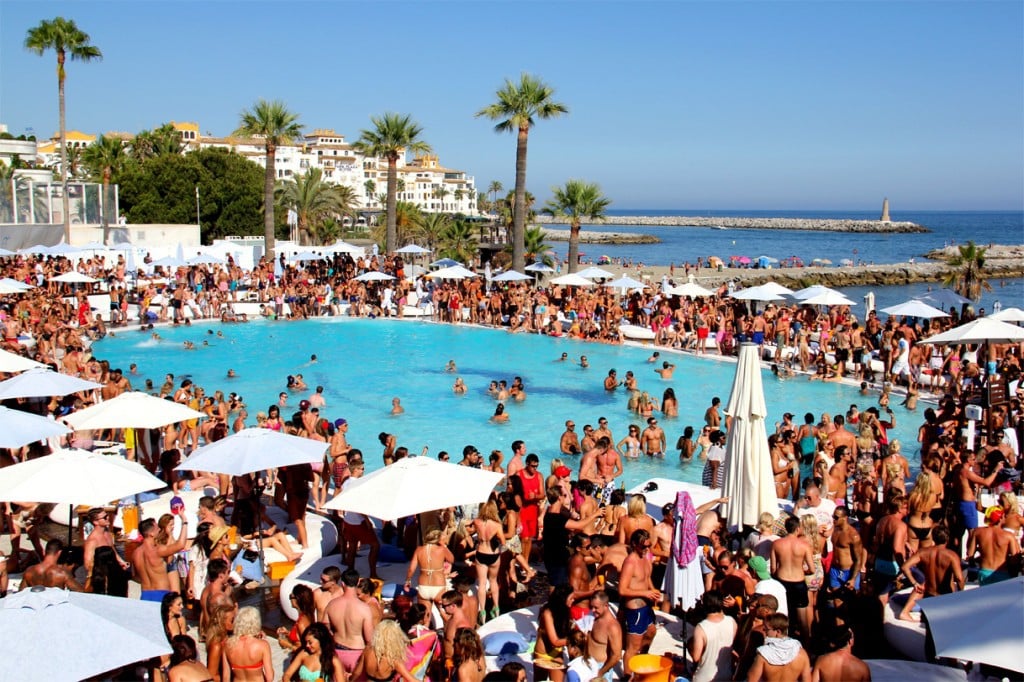 A more chilled option this boutique beach club will host pool parties on particular dates but expect a more refined affair with great dining options than a mental party!  Their Thai inspired menu is fabulous and you can even have a massage to get you relaxed for the night ahead.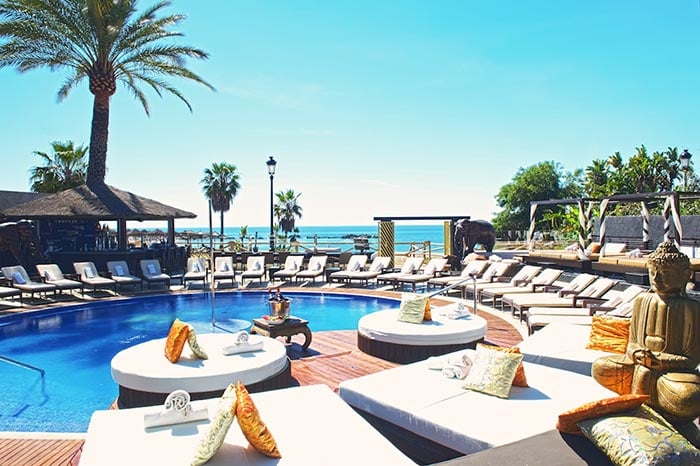 The pool parties at Paloma Blanca Hotel are every Saturday in summer and open to hotel guests and non-residents too.  They are a fun party vibe with reasonable prices and local Djs.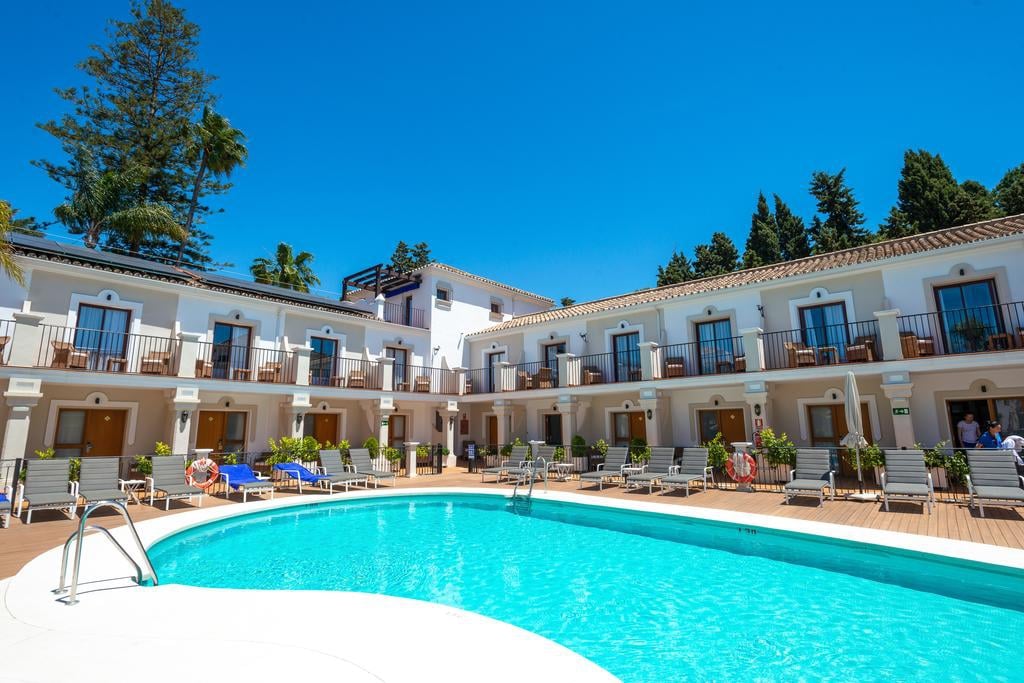 A recent venue on the pool club scene in the heart of Nueva Andalucia.  Their pool parties will see Champagne spraying as well as some top tunes being played. It's a uber cool crowd that attend and part of the Olivia Valere chain so you can often combine a deal at the pool club with a table at the nightclub later.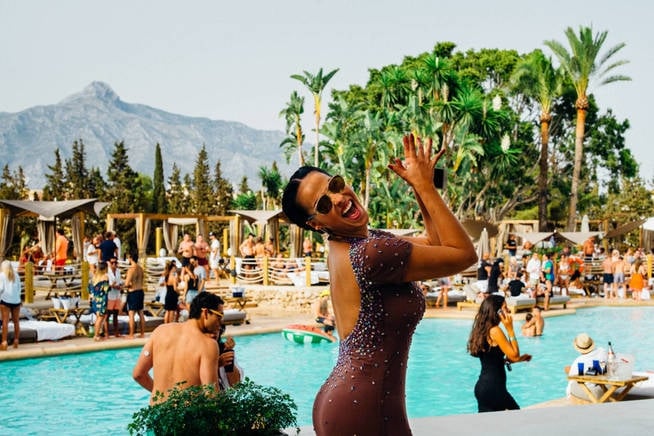 They have only recently added a pool to the venue so now are not only famous for their Beach Club party status they can also claim a place in the pool party sector! Nikki is located 15 minutes from Marbella on the East side of town so is a taxi journey away if you are staying in the central district but if you want to party with the "beautiful people" then this should be on the list of must visit venues.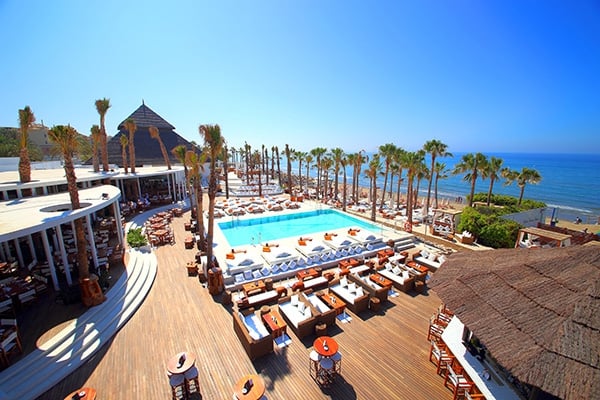 The latest fashionable place East of Marbella, with spectacular views of the Mediterranean Sea and a chic, minimalist design in which the large 35m pool and Sushi Bar are the stars of the show.  An Adults Only Pool so no little ones getting in the way of the partaaay!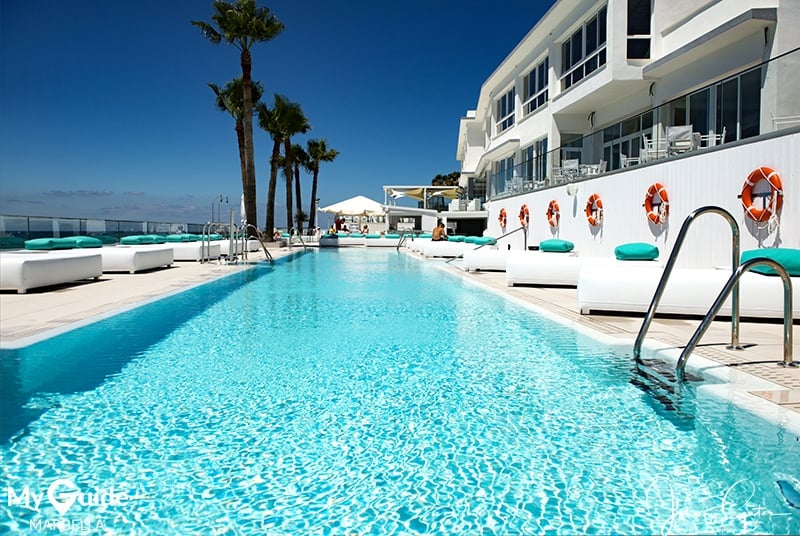 Of course, you may well want to throw your own pool party if you decide to rent a villa for your stay in Marbella.  If this is the case then why not also bring in your own DJ, Chef and Decorations!  You could have a BBQ by the pool, a Paella Pool party or maybe something ultra gourmet and luxurious!
Our
concierge team
 are experts in party planning so contact them if you want to arrange something super unique.