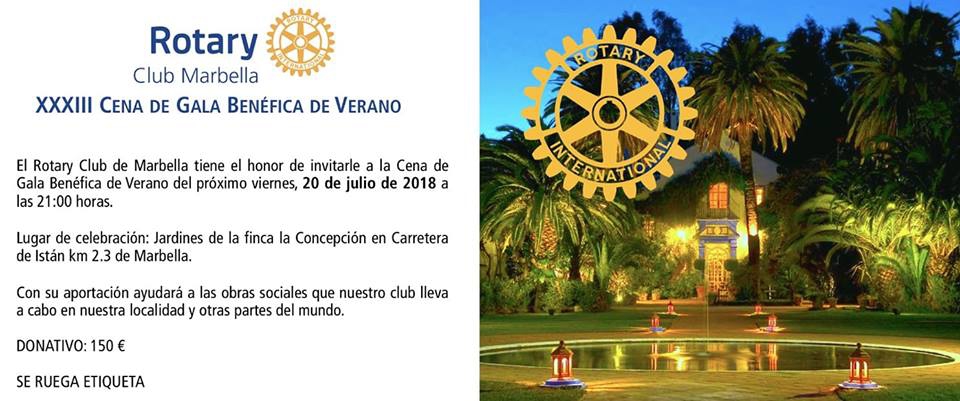 Event Details
Rotary Club Summer Charity Gala will be held on Friday the 20th of July at Finca la Concepcion for 150 euros. Starting at 21:00 pm.

Black tie event!
You will be welcomed with a cocktail, a 3 course Gala dinner by Lepanto catering with Hollywood musical show by Pilar Cerezo y Carlos. La Familia.
DJ Carlos Turolla Lipara & Free Bar after mid night snack GLAZE Donuts after some unforgettable dancing.

150 euros per person.
Direct Message info@rotaryclubmarbella.es saeko@coastfield.net for more information!