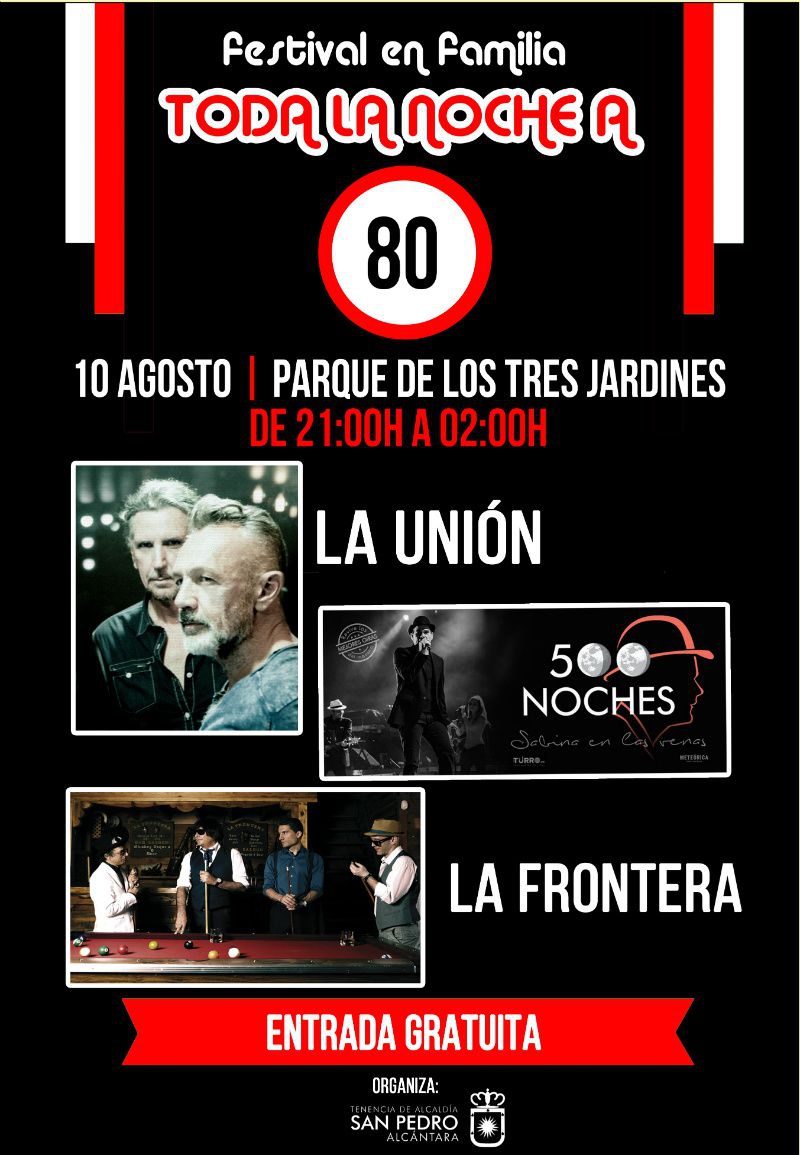 Event Details
A tribute to the music of the 80's.

This activity is focused on all audiences, to enjoy as a family.
The tribute will begin at 9:00 pm. and will continue until 2:00 pm. It will be held at the Parque de los tres jardines.

It will have an exception poster, prepared to commemorate the best music of the 80's, which includes the performances of La Unión, La Frontera and the show tribute to Joaquín Sabina '500 noches. Sabina en las venas'.

Spend a fantastic evening with a picnic, as the entrance will allow refrigerators, chairs, food and drink.

The entrance is absolutely free of charge.