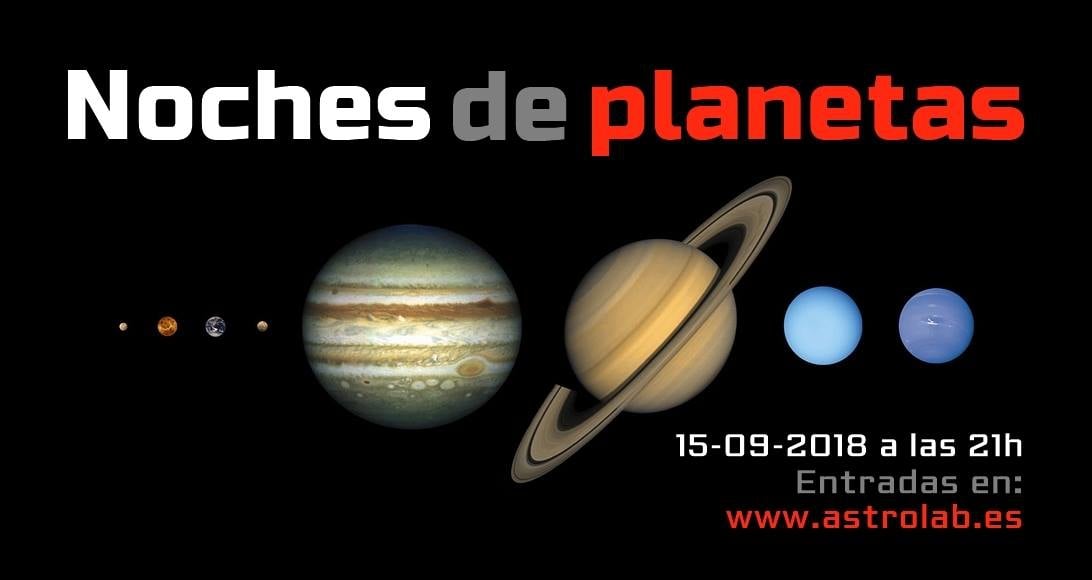 Event Details
Noche de Planetas (A night full of visible Planets)
The event will begin at 21:00pm and continue untill 23:00pm.

In this wonderful night, several planets will be visible in the sky. Observe them with the telescope, the two gaseous giants, Jupiter and Saturn, and you will also be able to enjoy the Moon and Mars.

In order to enjoy the astronomical observation fully, it is essential to bring a winter coat, jacket, polo shirt, long trousers, hats, gloves and closed shoes. As it is a nocturnal and outdoor activity.

Kids under the age of 6 must be accompanied by an adult at all times.
This activity will take around 2hours to complete and the tickets cost 12,00 Euros a head.

Click here to buy your tickets.