Things to do in Puerto Banus
Adventure Editorial Lifestyle Mini Break Top 10
Rent a yacht, rent a super car or splash the cash in the boutiques Banus is one hell of a ride!!
Charter a Yacht
There is nothing quite like sailing on the Mediterranean whist basking in the summer sun, sipping on a glass of something chilled and feasting on a banquet of fresh sushi.  Take a trip to Gibraltar, a tour to see the dolphins or stop off at one of the Luxury Beach Clubs on the coast for a spot of lunch.
You can charter anything from small speed boats to luxurious super yachts in Puerto Banus for a couple of hours or even a whole week and the My Guide Marbella team are experts when it comes to ensuring that everything is smooth sailing!  Simply contact us in advance to book your charter.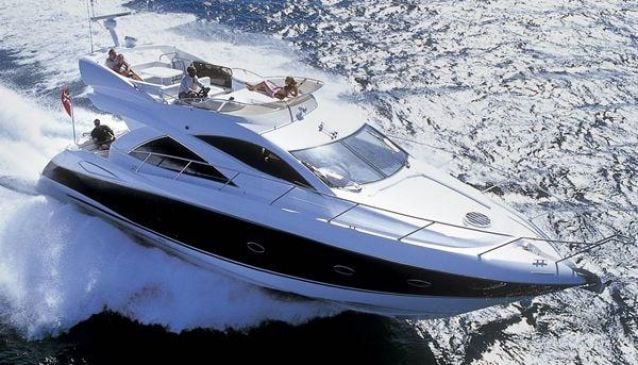 Hire a supercar
The front line of Puerto Banus marina is the perfect place to be seen driving one of the latest super cars!  You don't need to own one here though you can hire anything from a Ferrari to a Rolls Royce and be sure to impress your friends.  Marbella Racing Club are centrally located in Puerto Banus and have an impressive range to hire.  Booking in advance is advised though as the really special cars are in high demand.  The rental prices can be anything from 500-1800€ a day but you will need a credit card with a good limit on it though for the deposit!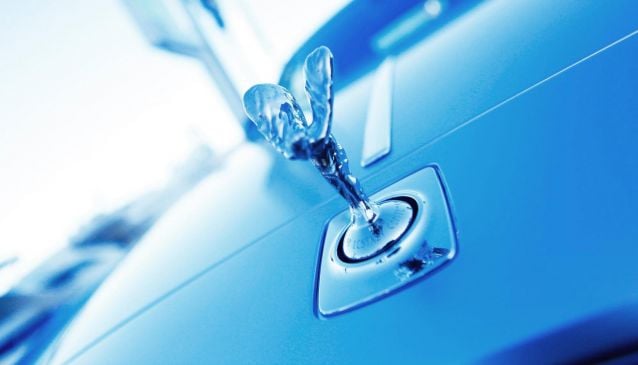 Dine with a view
There are many fabulous restauarants to choose from to enjoy your dinner with a view!  They may not be as affordable as other dining options in the centre of Marbella but if you like to watch the world go by and soak up the atmosphere then the following are good options to choose from.  Aretusa, Carpaccio, Grill del Puerto, Black and White and the A-listers choice, El Gran Gatsby.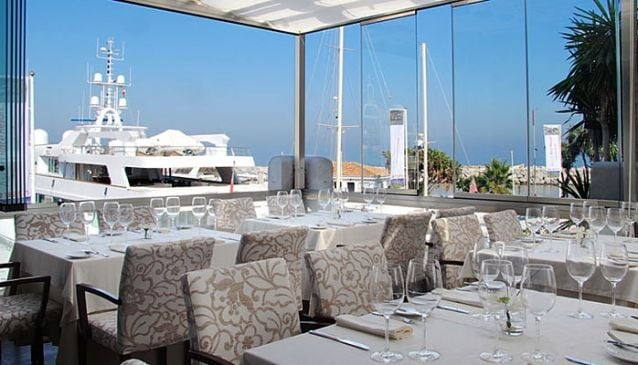 Go Clubbing for the night
A trip to Puerto Banus is incomplete without at least one night clubbing in Aqwamist, Pangea or Tibu!  The people in the know book a table in advance to these clubs where you can take advantage of a drinks package which generally comprises a bottle of spirits and your choice of mixers.  In high season, and most certainly if you order one of the larger Magnum bottles, your bottle will arrive to your table with sparklers!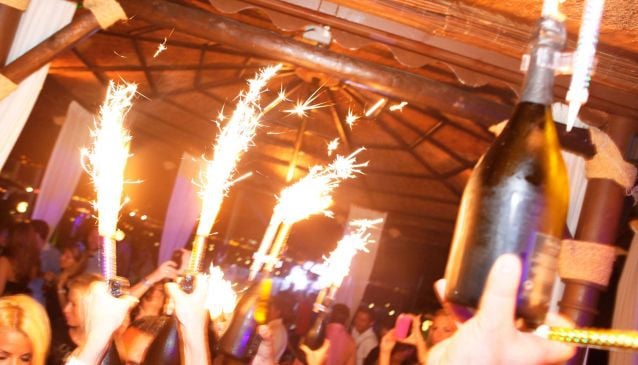 Chill in a Luxury Beach Club
After a big night out or simply when you need to switch off and relax, the beach clubs in Puerto Banus are just what you are looking for.  Oozing with style and glamour Ocean Club Marbella is the popular choice for the celebrity crowd but Sala by the Sea and Plaza Beach are also favourites when you want to enjoy the large sun beds and some good summer tunes.
If you are here on the last Sunday of the month in May, June, July and August you will also be able to go to one of the infamous Champagne Spray parties at Ocean Club!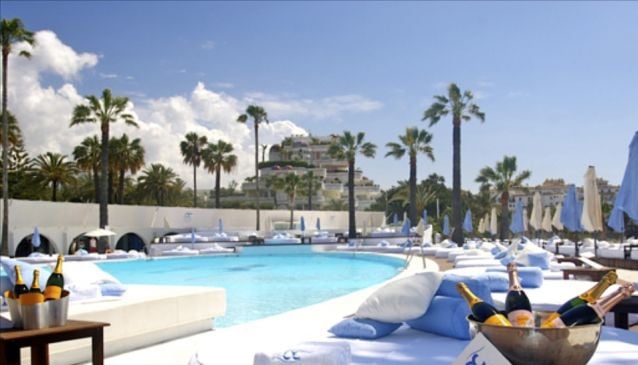 Go Designer shopping
Puerto Banus has more designer shops per square metre than some of the so called fashion capitals of the world.  The front line and also part of the 2nd line is home to boutiques from all the major fashion and jewellery designers as well as some smaller and more unusal names too.  Louis Vuitton, Dolce and Gabana, Tods, Cartier, Bvlgari, Tom Ford, Gucci, and more can all be found in Puerto Banus and even if you don't have the budgets for that must-have designer handbag, you can certainly enjoy the window shopping!
The shops are open until at least 11pm in the high summer, some even as late as midnight so be careful not to make a late night impulse buy after a few cocktails!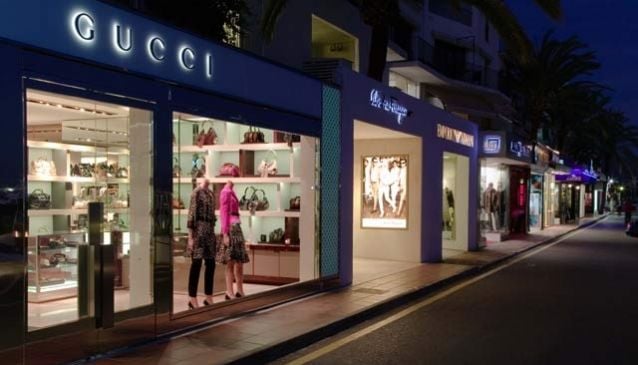 Take up some watersports
We mentioned the luxury option of chartering a yacht but there are also some fun and affordable water activities that you can enjoy in Puerto Banus. 
Our favourite is the Costa Water Park which is an inflatable water park cross assault course.  You can use it for just an hour (this is often long enough!) or for the whole day and it is suitable for children from 10 years.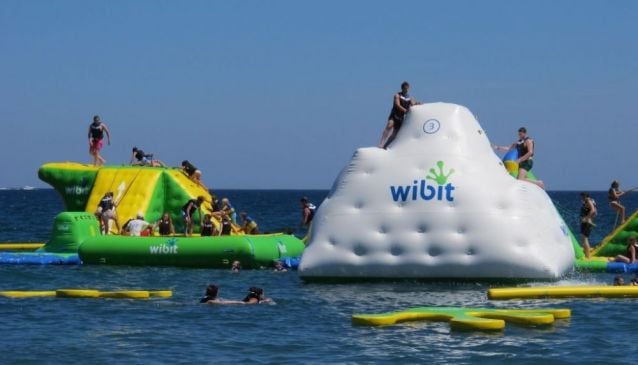 Sip on cocktails at sunset
Before you head for dinner one of the best ways to watch the sun go down is by sipping on huge cocktails made freshly by the mixologists at Astral located at the entrance to the front line (the Marbella end)
There are other cocktail bars which can serve up a mean mojito though and our favourites include La Sala, Fuel Brasserie and Black and White.
Get the evening started with a bit of fire in your belly by lining up shots at one of the many bars on the 2nd line.  If you have to pick just one though it's got to be Linekers...an institution in the port and a necessary visit if you are here to party!