The 10 Tales of Getting Married
Inspiration
The perfect Marbella Wedding is not just a dream when you work with the right professionals in town
1. The Ceremony
There are two main ceremonies you can choose from when getting married in Marbella.
The easiest way is to have the legal ceremony in the UK or Gibraltar - the favoured approach - a few days before the big day. Here you will just need your birth certificate, your passport, the certificate of no impediment and two witnesses. There are many options for getting married in Gibraltar; the registry office, the botanitcal gardens, or some hotels offer their services. Then you simply have your big day in Marbella with a celebrant to bless the marriage at your venue, and your guests will never know this wasn't the legal part.
If you'd prefer a civil ceremony in Marbella, you would need an NIE form from your local police station, birth certificate, passport, empadronamiento (certificate from the town hall) and certificate of no impediment. These all need to be translated into Spanish, and you must present these to the civil registry and apply for a marriage licence. It will take between two and six months to get this licence, which is then valid for one year.
If you're Catholic, all of your paperwork is prepared by your parish priest and sent to the Bishop of Malaga, who will give permisson.
From the above, we think you'll agree having the legal ceremony in Gibraltar is the easiest option.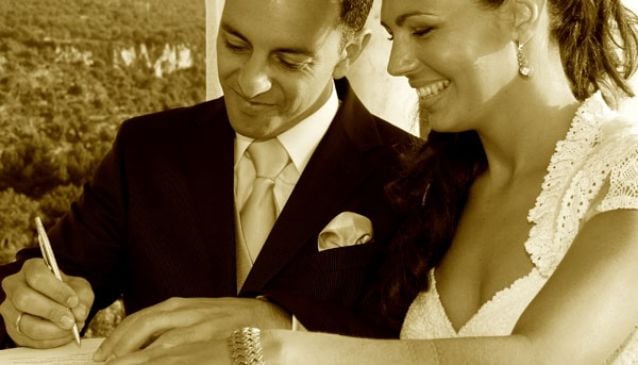 2. The Wedding Venue
Beachside and beach club, intimate villa, traditional church, hotel grounds; the venue options for your wedding are endless. And you can guarantee that they are all going to be stunning.
Choosing your wedding venue will be one of the biggest decisions you'll make, so think long and hard about it.
Some wedding venues will have a wedding planner included in the price, and some include catering options and the cake, so check the packages they offer thoroughly. Make use of the added extras if you wish, but if you would prefer to outsource a few things, see if they will offer a discount on the overall price.
Another thing to note is the time of your wedding. The majority of weddings take place in the Spanish summer, so you'll be looking to host your ceremony after 5pm to avoid the hottest part of the day. And time won't be an issue, as most venues allow you to party well into the early hours.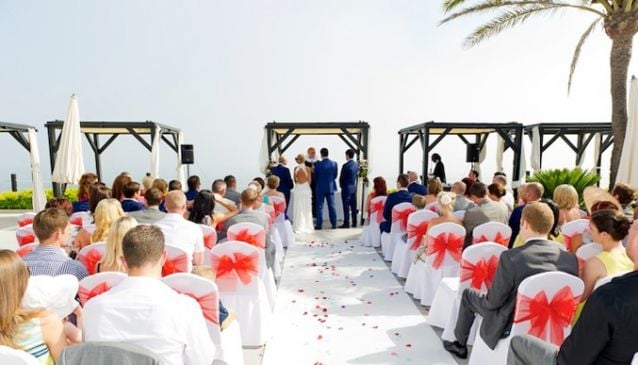 3. The Marbella Wedding Planners
Is one neccessary? You may think not, I mean how hard can it be to organise a wedding? You'll be surprised!
There may be a lot of online help out there, but why not let someone else handle the stresses of the planning leading up to and on the big day. You don't want to be worrying about if the food will be served on time or if your entertainment has arrived, you'll only experience this once in your lifetime, so take the time to enjoy it.
The wedding planners here will know all of the suppliers and will know which will suit your needs and budgets. They'll also be able to converse with them in local tongue rather than in Spanglish.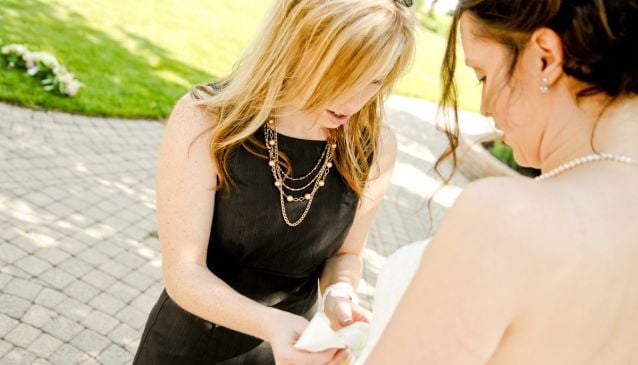 4. The Marbella Wedding Photographer
Photograpers capture every moment of your wedding, and help the memory live on forever. Whether it's stylised shots or impromptu glances, Marbella photographers know exactly how to encapsulate the feeling of your wedding.
They can be as unobtrusive as you like, hiding in the background and snapping those spontaneous moments that you may have missed, or they can organise those styled shots that grandma always likes.
There's lots of questions to ask your photographer; will it be them taking the pictures, and will they have assistants; do they have all the neccessary equipment; what will they wear; how will the final photographs be presented (on a disk or in a photo album); can you buy the negtives from them...pick the right one that makes you feel most comfortable.
And videography is becoming more and more popular, do they offer those services too?
As an added extra, Marbella is perfect for those 'trash the dress' shoots. After your big day, most photographers can carry out a photoshoot 'trashing' your dress. Submerged in the sea, dragging along the sand...the possibilities are endless.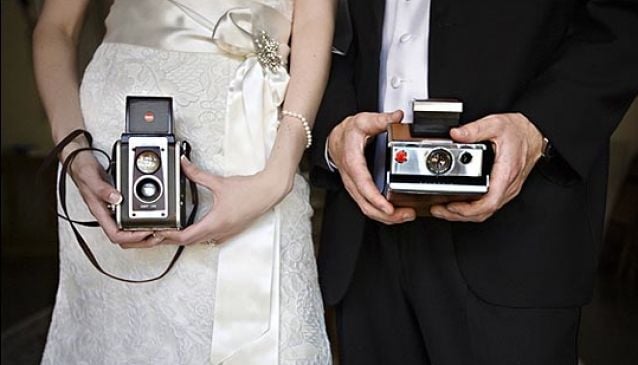 5. The Marbella Wedding Flowers
We're lucky here in Marbella with the weather that the flowers here are so colourful, they will instantly brighten up your wedding. And if there is a particular flower you desire, ask your florists if they can order them in especially.
Take their advice though; they will know which bloom will suit the heat.
It's not just the bouquet you need to think about, you can incorporate floral decorations into your table centrepieces, into an arch to get married under, and for your flower girl or guests to throw.
It's also a great idea to see if your flowers can be moved from one venue to another if you're not having the ceremony and reception in the same location, therefore keeping down costs.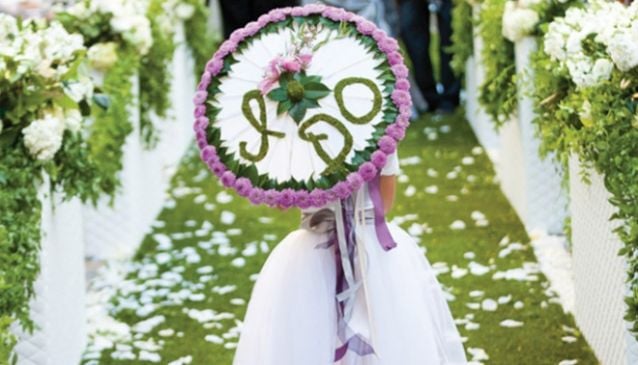 6. The Marbella Wedding Caterers
One of the focal points of your wedding day will be your cake. The great thing about it is there's lots of tastings beforehand, so make sure you book in a few of those, and the cake-makers in Marbella are so talented, almost any ideas can be realised.
Experiment a little with shapes, textures, styles, even the flavour inside each layer can be different, so there will be something that everyone will like.
And it's not just the standard chocolate or vanilla flavour you can have; red velvet, banana, mint and even pistachio and orange!
Or event stand out from the crowd by encorporating a small tired cake surrounded by cupcakes, or have sweet trees as your table centrepieces, they really make a statement.
For your catering, go for the traditional wedding breakfast with a three-course meal, or you can opt for something different; why not have a relaxed hog roast or buffet, quaint Spanish tapas and canapes, or go all out with a degaustation menu. If you're having children at your wedding, keep them in mind with some child-friendly dishes.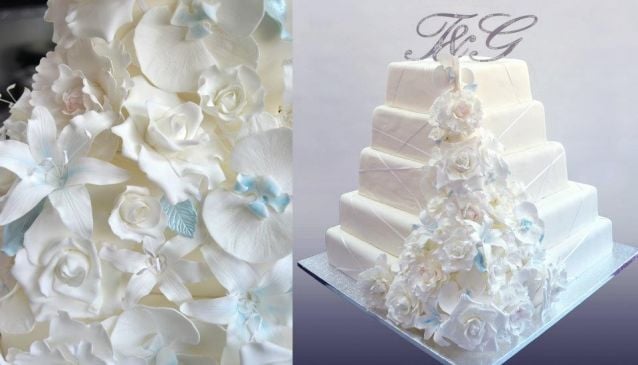 7. The Marbella Wedding Dress
This is the big reveal of a wedding; everyone will look at THE dress.
You have two options with your dress; you can either have it shipped here, or you can buy the dress right here in Marbella.
Pronovias is probably one of the most famous Spanish designers of wedding dresses, and we have a store right on our doorstep, so before you make your mind up, have a look around at their selection.  There are also many wedding dresses in the department store, El Corte Ingles as well as several other boutiques in tthe centre of Marbella such as Eva and Santos and Elisa Boutique.
The plus side of buying locally in Spain is you can avoid the expensive shipping costs, and the fabric they use take into consideration the heat, so will be a lot lighter and airy for you.
And with jewellery, use statement necklaces and bling earings. You can even have your engagement and wedding rings designed bespokely, right infront of your eyes.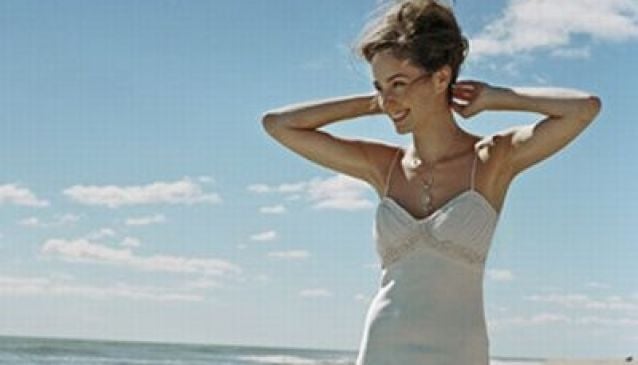 8. Marbella Wedding Hair and Make up
You don't want your hair to drop or your make-up to run down your face throughout the tearful speeches or due to the heat, so using one of the hairdressers and make-up artists here is a great investment.
You really can experiment with your hair here in Marbella, encorporate flowers, crowns and jewels, nothing is too OTT here.
Or why not really shock your guests and go for a head full of extensions. These can be done just a few days before your wedding and will look great cascading softly around your face. They'll be nice and lightweight so they won't be uncomfortable in the heat.
Make-up artists will use the right make-up that will ensure it stays put all day and night long. The risk of applying your own is that it won't stay flawless throughout the whole day and will succumb to the heat.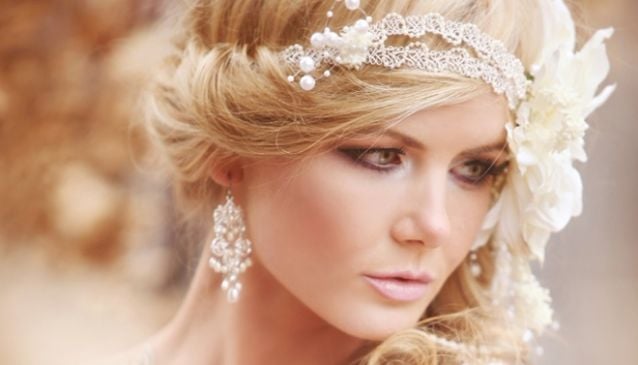 9. Marbella Wedding Entertainment 
Most weddings in Marbella take place outdoors, as we're so lucky with our climate, you should make full use of it!
Entertainment can be in the form of many things; a singer, Spanish flamenco dancers, caricaturist, magician, fireworks, dj, or all of the above. A mix of a few of these throughout the evening keeps the pace alive and your guests entertained.
If you go for a singer, try to see them performing in their natural environment; many of them perform in the bars and restaurants here year round, so you'll get a feel for their performing style.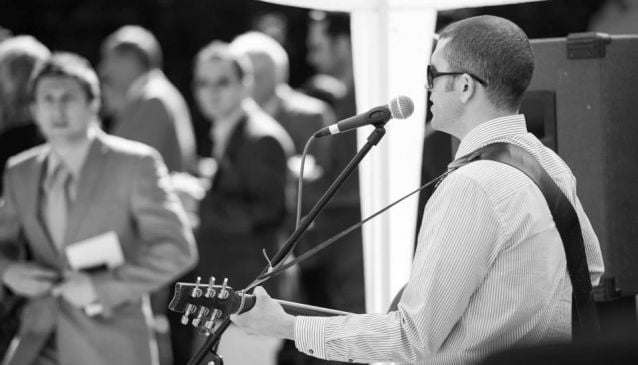 10. The Marbella Wedding Concierge
Weddings are a big event and whether you choose to use a Wedding Planner or do the planning yourself having a Wedding Concierge at hand to take care of guests during their stay in Marbella or to perhaps help you to plan the day before or the after party is just what you need.
Our Concierge team work with brides and grooms all year to ensure that their day is stress free, that all the details are in place and that their wedding planner (or they themselves) don't have a complete wedding meltdown!  To contact our concierge team about how they can help with your big day in Marbella just
drop them an email here
.