FOREIGNER Rocks Marbella with a special guest appearance of original member Rick Wills
Marbella
FOREIGNER, the band behind these classic and iconic songs "I Want To Know What Love Is." "Cold As Ice." "Hot Blooded." "Juke Box Hero." , turn 40 this year and has been rocking across Europe in celebration of this milestone and finished with a final European gig at the famous Puente Romano Hotel in Marbella.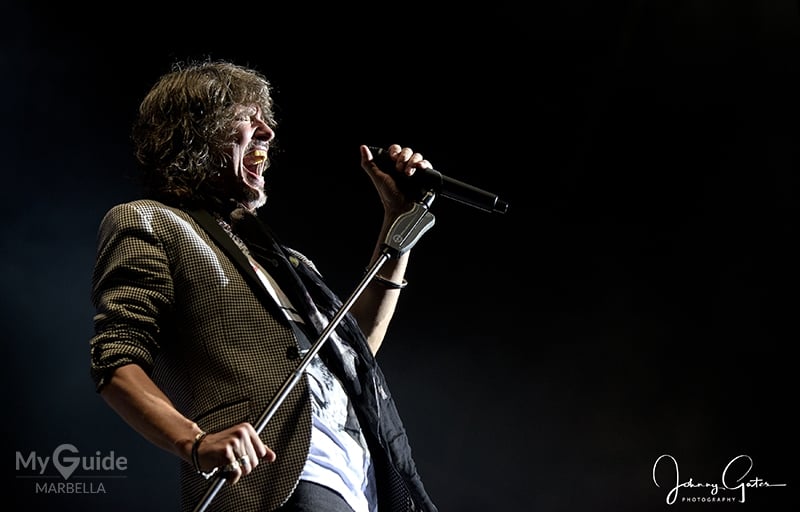 Original member Mick Jones, the "Foreigner" an English man in New York, to plagiarize Mr Sting, guilty of selling over 80 million records with Foreigner, clearly showing the exited crowd it wasn't the "first time" as he and his troupe led by the amazing Kelly Hansen on vocals, delivered, what I believe to be the finest, all out, balls out, hard rocking gig, Marbella has seen.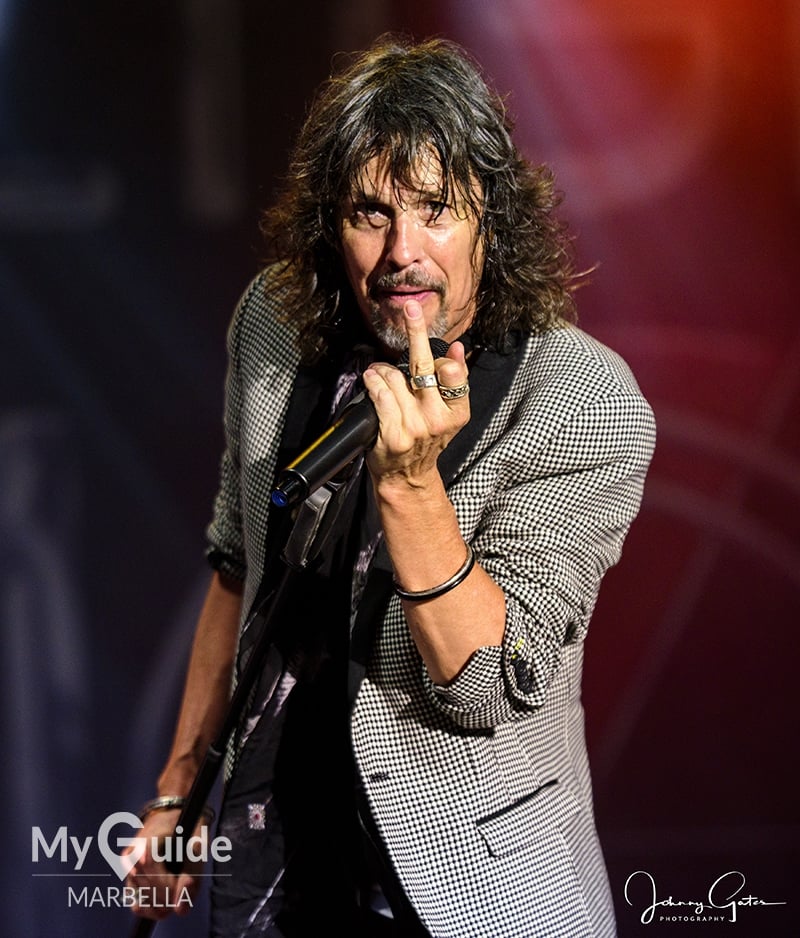 Now I am a veteran at this kind of stuff, having seen all the great bands and acts in Marbella from Queen and Michael Jackson to Elton ( is that a rain drop on my piano, I have to leave now) John, Lenny (do you know who I am) Kravitz and Van ( I've no idea where I am, but your'e only getting 90 minutes) Morrison, and I can tell you, that although the afore mentioned are indeed leg ends, Sunday's Foreigner show was by far the best, tight, hard rocking, honest to God musical show I've seen here.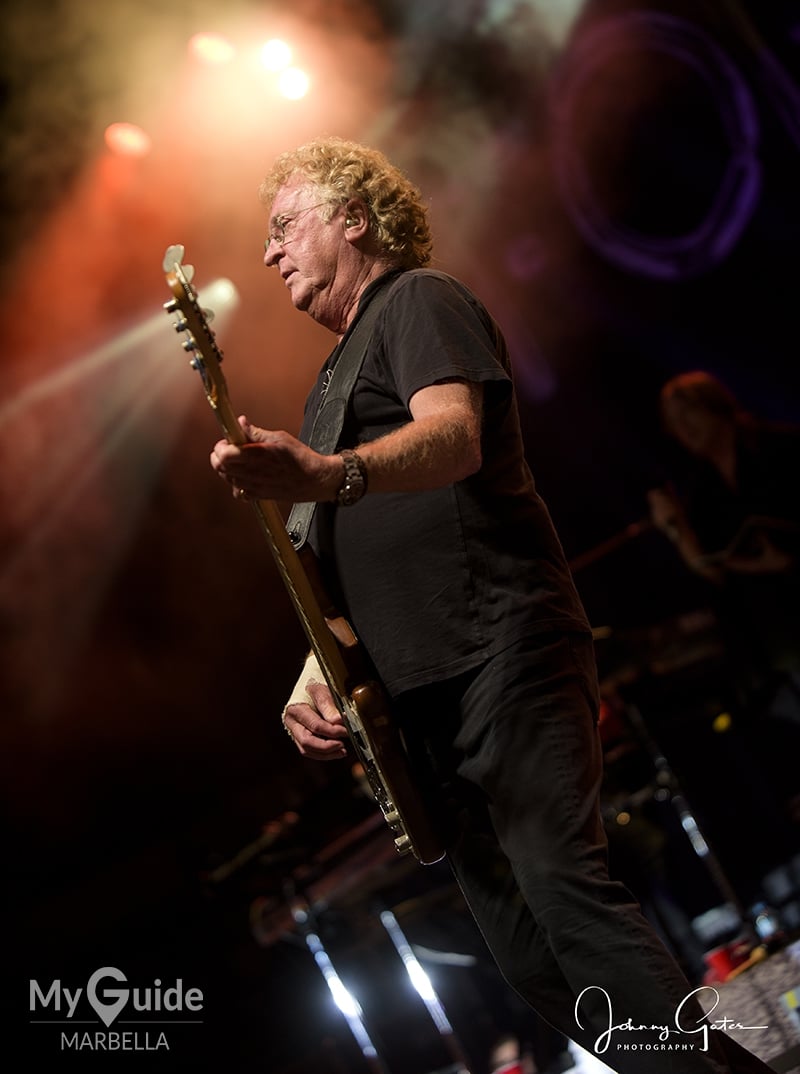 Mick Jones told me after the gig "It was great to have Rick Wills join us last night in Marbella, and certainly brought back some special memories. Other original members will be joining us during the upcoming US tour. and all the original guys are out there playing live shows and working on studio projects. A performance by the entire original band for a Rock & Roll Hall of Fame induction next year would be a great way to cap off our 40th Anniversary celebrations."
To coincide with the tour, FOEIGNER--Mick Jones (lead guitar), Kelly Hansen (lead vocals), Jeff Pilson (bass, vocals), Tom Gimbel (rhythm guitar, sax, vocals), Michael Bluestein (keyboards), Bruce Watson (guitar) and Chris Frazier (drums) – has released a celebratory 40th anniversary album that features forty FOREIGNER tracks throughout the years entitled 40 – Forty Hits From Forty Years (RHINO). This album is a comprehensive compilation of original hits and several tracks from the current lineup with Kelly Hansen on vocals including "Can't Slow Down," "Too Late," and the Top 20 AC hit "When It Comes To Love." The album also features two new songs, "The Flame Still Burns," and "Give My Life For Love," a brand new song by Jones.   
Since the 1977 release of their first hit "Feels Like The First Time" and their self-titled debut album on Atlantic Records, FOREIGNER has been universally hailed as one of the world's most popular rock acts with 10 multi-platinum albums, 16 Top 30 hits, and worldwide album sales exceeding 75 million.  Responsible for some of rock and roll's most enduring anthems including "Juke Box Hero," "Cold as Ice," "Feels Like The First Time," "Urgent," "Head Games," "Say You Will," "Dirty White Boy," "Long, Long Way From Home," and the worldwide #1 hit, "I Want To Know What Love Is," FOREIGNER continues to rock the charts forty years into the game.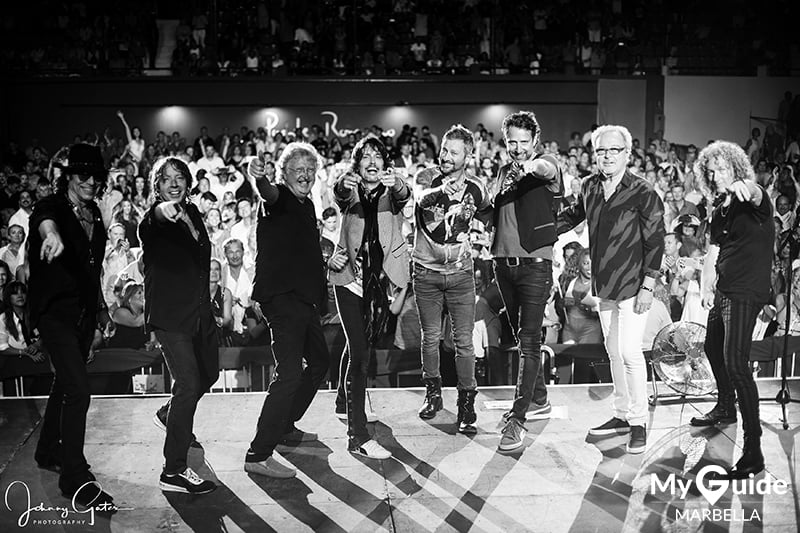 Recent albums including Juke Box Heroes, a new compilation of digitally recorded Foreigner hits, and The Best of Foreigner 4 & More, recorded live from The Borgata, Atlantic City, both entered the Billboard Top 200 chart. Foreigner also featured strongly in every category in Billboard's recently released "Greatest of All Time" listing.  Catalog sales often eclipse those of Aerosmith, The Rolling Stones, The Who, Def Leppard, Van Halen and most of their Classic Rock peers.
For more info, especially if you are reading this in the good old USA, log on to www.foreigneronline.com for all the US dates starting on the 11th of July in Syracuse NY.