Earth Wind and Fire Experience at Sunset Valley, Sotogrande
Arts & Culture Celebrities Parties
Our Top Experiences and Tours in Marbella:
If youʻre booking your trip to Marbella last minute, we have you covered. Below are some of the top tours and experiences! Our Facebook community will remember the competition we ran a few weeks ago that gave you all the chance to win gold VIP tickets to the Sunset Valley Festival in Sotogrande's Santa Maria Polo Club! In addition, we gave away three pairs of general entrance tickets!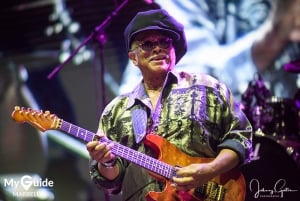 As for the competition we ran for Sunset Valley Festival, it was a huge success and we were so happy to find four lucky winners to go along and enjoy themselves to the sounds of Al McKays Earth, Wind and Fire Experience! 
The location, albeit a drive away from Marbella, really is special. The Polo Club in Sotogrande is a remarkable place, and even more so for a festival like this. It's nice to have crowds from Gibraltar, Sotogrande and Marbella all together in a new event location for us! The venue itself was amazing as it was spacious and open plan, so although it was a festival, it was nice to have to relax with a drink also! The food trucks were plentiful, offering all the best and typical festival foods! 
But what really makes the Sunset Valley Festival special? This year was their first, and they wanted to make themselves stick out by having their artist perform whilst the sunsets - the most magical part of every day!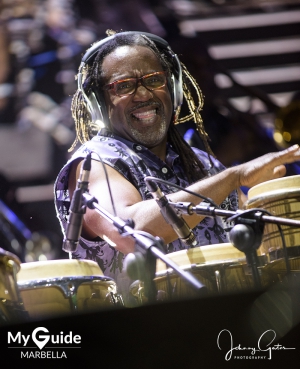 The My Guide Marbella team headed to the last day of the festival, to party to the best seventees music ever - all the hits by Earth, Wind & Fire Experience! We love all things funky, so the music and vibes were on point, and we were on our feet every moment dancing away whilst the sun said goodnight to us all. 
With all their classics, and funky guitar solos, it's no wonder that when they were finished with their set, the crowd wanted more - enter Russel the DJ! He was amazing was to end the perfect afternoon/evening of partying! 
We look forward to the second edition of the Sunset Valley Festival next summer!