Painting the Town White
Editorial
Attracting the world's elite and the jet set crowd from around the globe
Andalucia has always been famous for it's white washed buildings; small village houses perched on the mountain sides, enormous luxury villas on the beachfront or whole areas of a town such as the Old Town, Casco Antiguo area of Marbella. However, it's not just the buildings that are white here in Marbella, at a certain time of year even the clothing in the shop windows turn a distinct shade of white.  Why you ask? Well it's White party season of course!!
When it comes to White parties Nikki Beach Marbella certainly leads the way.  Back in 2004 I remember meeting the then manager Marian Roman, now managing many of the other Nikki destinations including the soon to launch Nikki Beach Ibiza, and he told me how Zara's window was full of white clothing because of the imminent White party.  I also remember thinking…wow, I know people told me how passionate Marian was about Nikki Beach but for him to think Zara's window dressers would be led by a beach club party seemed a little extreme!  When leaving the meeting I was curious though so thought I would just drop into La Cañada to see if he was right and sure enough he was!  The White party season is powerful enough to change the High street here in Marbella!
Several other venues pick up on a similar theme, Ocean Club go for White and Silver and Sala Beach go with White and Gold which are spectacular in their own right, but it is only Nikki Beach that have a strict "white only" door policy for their Grand Opening party each summer season.  2013 marks a decade of White parties for Nikki Beach and I have attended every one of them; a severely broken ankle didn't keep me away last year even if I did have to perch it in a champagne bucket of ice at midnight!  Attracting the world's elite, the jet set crowd from around the globe, as well as the high society in Marbella, this party just gets more elaborate and alluring every year.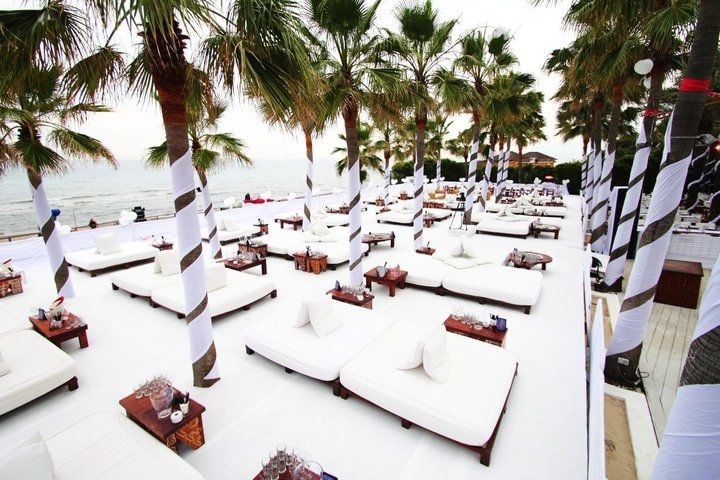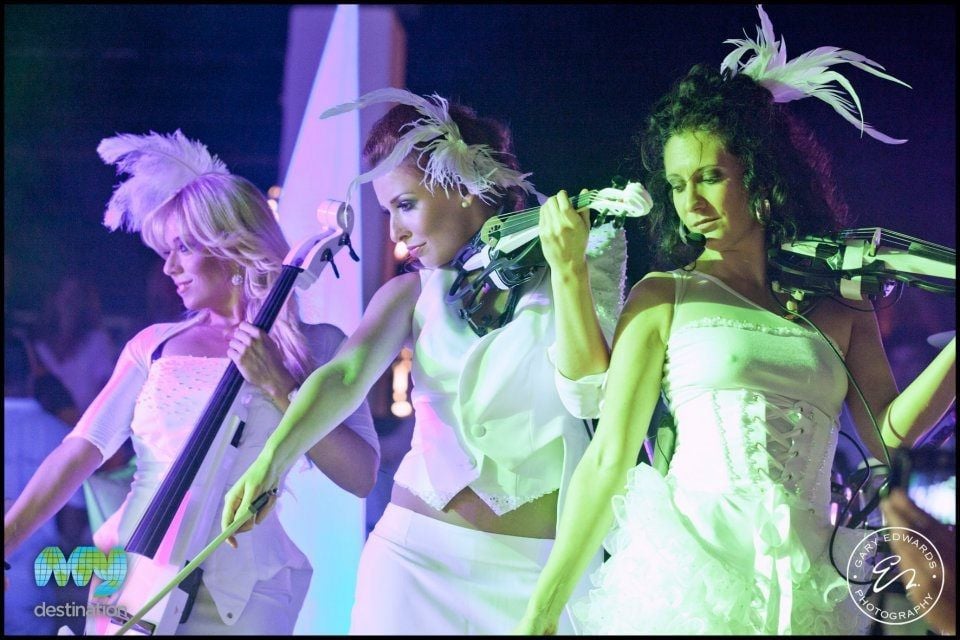 We thought for those of you that have not yet had the pleasure of attending one of these world famous events you may appreciate a few pointers to avoid a fashion faux pas at a Marbella white party!
For the ladies…don't leave the outfit to the last minute if you don't want to see another 5 people in the same thing and check what your friends are wearing too…if you've not liaised first you may all have bought that same dress in the Zara window!
Sexy, Elegant or outrageous…as long as it's White you won't feel out of place!
Wear wedges or platforms and avoid stiletto heels-the decking at beach clubs is a killer with ultra fine heels!
For the gents…If in doubt white Linen is always going to be a winner and something you will wear again!  If you don't usually wear white don't worry, you'll not feel out of place!
Try to find some cool white accessories like Ray Bans, hats or Jewellery too…the photographers at these parties love the guys that make the extra effort.
Drink white drinks such as champagne, white wine and vodka and when the canapés are coming out be sure to grab a serviette so that you're not the one with the trail of sauce down your beautiful couture number!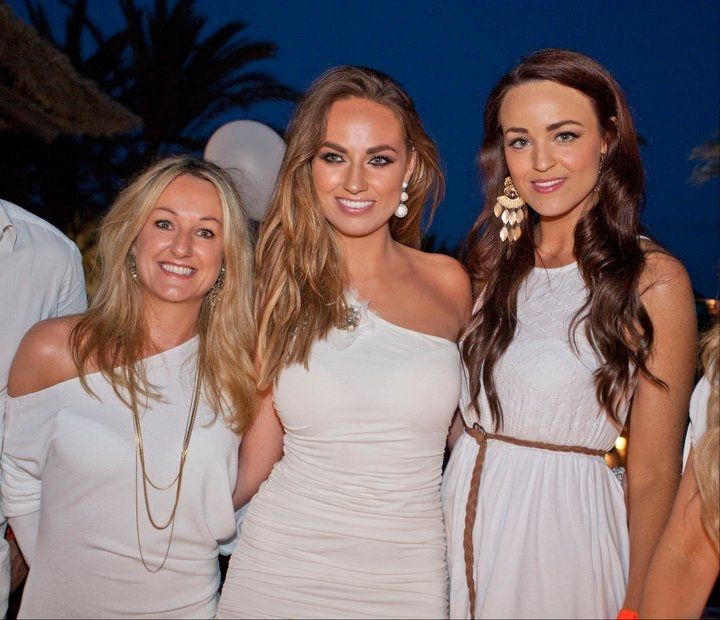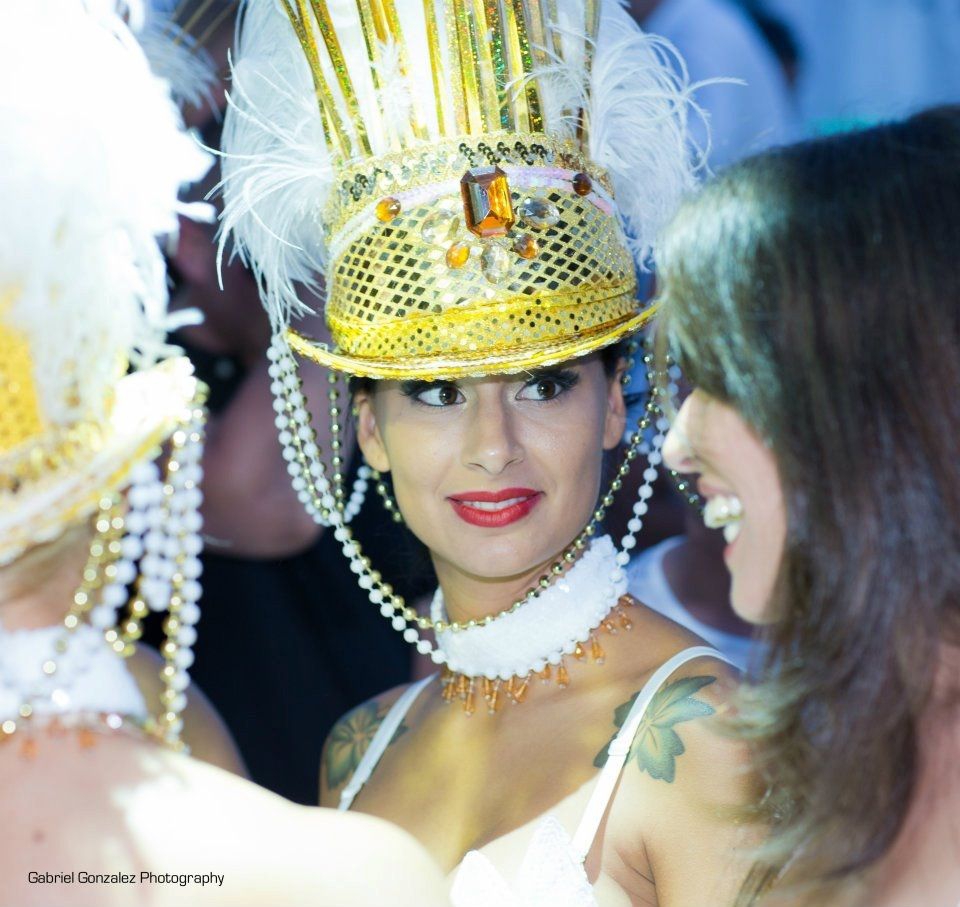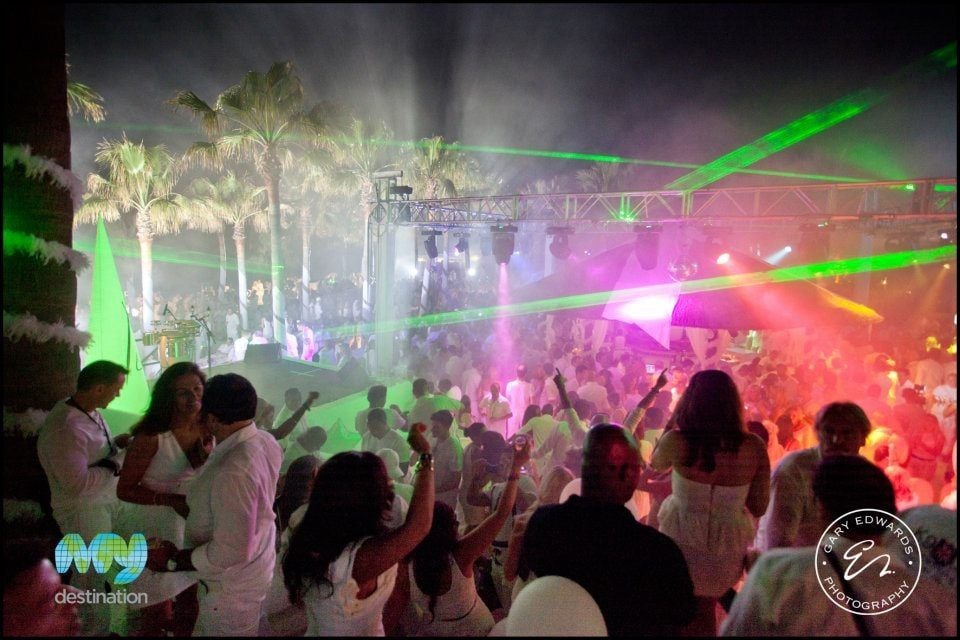 You will find details of the White party events for this summer in our calendar and if you are planning to attend any of them we will see you there…go on, paint the town white this summer!