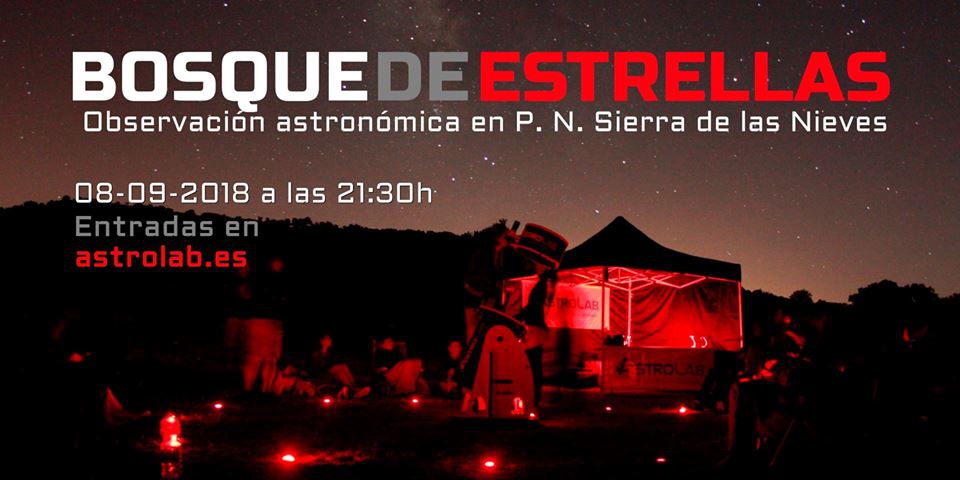 Event Details
Bosque de Estrellas (Astronomical observation).

Open up to the universe from the Sierra de las Nieves Natural Park. In the middle of nature, at more than 1000m of altitude, where you will be able to observe planets, nebulae, clusters and galaxies through their largest telescope.

In order to make the most out of this trip make sure to bring a coat, long trousers, closed up shoes and gloves regardless of the daytime weather, as this activity will be held outdoor and at night.

Tickets cost 20,00 Euros.

Kids under the age of 6 must be accompanied by an adult at all times.
You will receive the exact location on google maps once the tickets have been purchased.

Click here to buy your tickets.