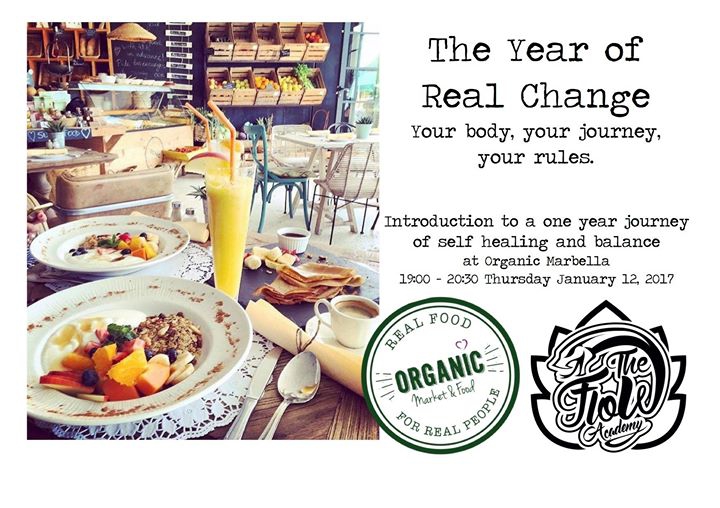 Event Details
This is a free talk to introduce you to our vision for The Year of Real Change.

This is what happens when a Holistic Health Coach and an intuitive Yogini get together - our insights into the connection between the Chakras and our Hormones, and how to heal and balance the body, mind and spirit in a Real and Lasting way.

Learn about the power of nutrition, yoga, hormone balancing, movement, physical, mental, emotional, psychological and spiritual health, chakra healing & meditation.

We invite you to come find out more for yourself, on how this year long journey will help you write your own Users Manual for Your Body.
We are all different, but together we can make eachother better.

through the power of nutrition, yoga, hormone balancing, movement, chakra healing & meditation.

This is not a retreat. This is you in your real life, taking the time to learn what works for you, and how to treat your unique body the best way.

We have created a one year long course that combines ancient Yogic wisdom, with modern hormonal science to support you in creating a personal users manual for your body.

About us:
Maya is an initutive Yogini and Lifecoach with 16 years international experience, the co-founder of The Flow Academy - a family of Yogis, Jiu-jitsu practitioner and free-thinking functional movement experts.

Natascha is a holistic health coach and personal trainer, specialising in hormone health and nutriiotional plans. Natascha is the face of Organic Market & Food, Marbella.

Special Early Bird prices available for Sign Ups - this evening ONLY.


Real Change For Real Women! Mention that you have seen the event on My Destinaiton Marbella when you call!